The University of Tokyo Information Ethics Guidelines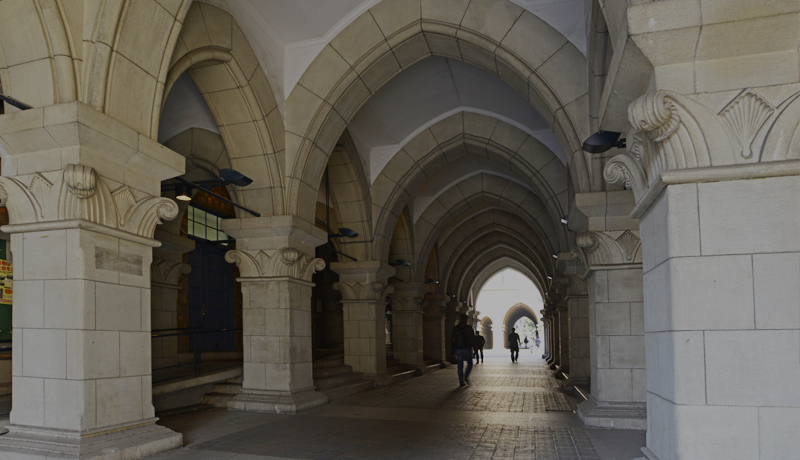 Regarding the usage of computers and networks for education and research purposes, the respective members of the University of Tokyo are encouraged to pay the highest regards to basic human rights, which include academic freedom, freedom of thought and conscience, and freedom of expression. Members are also requested to protect the rights of privacy, personal information, and intellectual property rights, including copyright laws.
The University of Tokyo's Information
Ethics Philosophy
The University of Tokyo conforms its information ethics to the principles of respect for basic human rights, which include academic freedom, freedom of thought and conscience, and freedom of expression. We establish rules for the use of computer resources controlled and operated by The University of Tokyo in order to promote and facilitate their proper use for further enhancement of education and research performed at this academic institution.
As computer resources continue to develop and expand, information ethics are also expected to evolve and progress accordingly. The University of Tokyo ensures its information ethics are not compromised by force through authority. Instead, its ethics must constantly evolve and progress as a system created by the autonomous teamwork of all people involved in a shared information environment.
In order to create an information ethics system that conforms to our missions and purposes of education and research, the university must require the promotion of human interactions among students and faculty members who possess versatile capabilities, awareness, interests, methodologies, values, and humanity. In other words, we consider information ethics to be fundamentally based on acceptance of diversity.
Those who use computer resources are required to act with self-awareness and autonomy as individuals who possess the knowledge, capacity and personality to enjoy their rights while adhering to their obligations when performing their social responsibilities.
Rules and Regulations
The University of Tokyo requires the following rules and regulations to be observed with regard to information ethics. The university has prepared the "Information Ethics and Computer Usage Guidelines", which comprehensibly explain these rules and regulations for distribution. University members are requested to fully understand these rules and regulations so that they can properly use information equipment and devices at this institution.
Examples of Illegal Acts
The following acts are against the law:
I installed a P2P-type file sharing software my friend recommended, and found some pirated editions of marketed music and movies. I downloaded them, although I thought they were questionable. (This sort of download has been subject to a criminal penalty since October 2012.)
I posted a class list containing postal addresses on a website without the consent of all of the people listed on it. I posted a photo (or photos) of another person's face on my blog without the person's consent. (Prohibition of improper information transmission: information infringing privacy.)
I put a slanderous or a discriminatory comment about another person (or other persons) on Twitter and/or on an Internet bulletin board. (Prohibition of improper information transmission: discriminatory or defamatory information)
I wrote down a password on a piece of paper and stuck it on the side of my computer screen.
I downloaded a huge amount of materials/data although it is prohibited by the utilization contracts for electronic journals and databases.
I copied the whole or a part of another person's writing I found on the Internet and submitted it as my assignment in class without indicating the source(s).
Inquiries regarding Information Ethics
We take inquiries about information ethics related to the use of computer resources controlled and operated by The University of Tokyo.
(Computer resources include information network systems and computers, information-related equipment and devices connected to the systems and computers, and software used within systems, computers, equipment and devices.)

For inquiries, please click on the INQUIRY icon below. Fill out your name, e-mail address, postal address, phone number (for us to contact you later), and the supposed offense in the entry form and send it to us.

For inquiries about this page, please contact the Information Ethics Section.