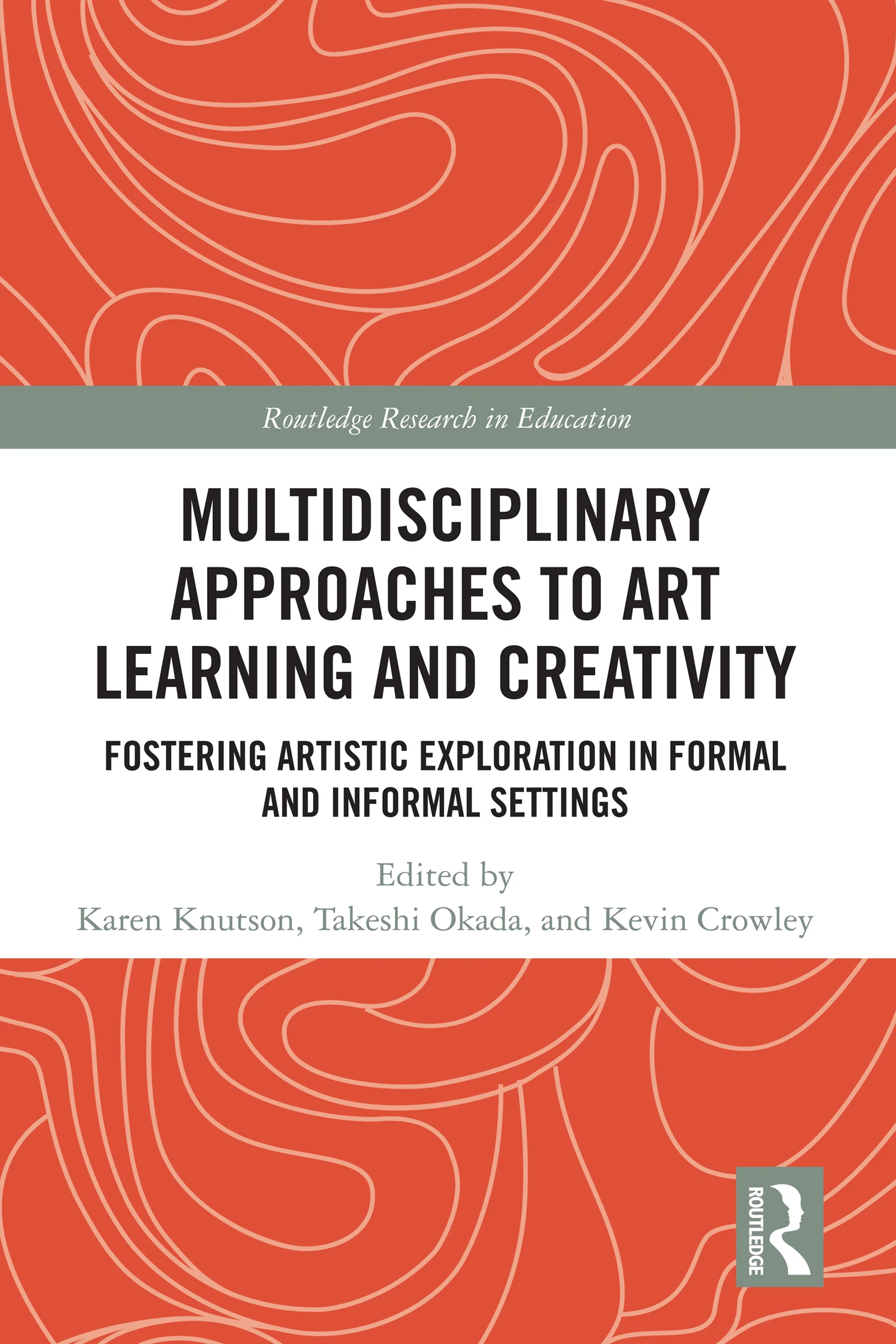 Routledge Research in Education
Multidisciplinary approaches to art learning and creativity
Fostering artistic exploration in formal and informal settings
This book is the result of the Tokyo International Symposium 2016 Art Learning and Creativity: Contemporary Issues in Formal and Informal settings, held by the editors at the University of Tokyo in November 2016. The project is based on active and engaging discussions among the presenters at the symposium. This academic book explores the theoretical foundations of creativity and inspiration in art and empirically examines the mechanisms of learning in art as well as the factors that facilitate the creative process. The symposium presenters were researchers from Japan, the United States, France, Denmark, Norway, and the United Kingdom. This gave the symposium an international perspective. The book also attempts to bridge research and practice in art centered learning based on an interdisciplinary perspective. This spans disciplines such as cognitive science, art education, technology and digital art, learning sciences, and museum studies.

The main aim is to explore how practitioners involved in arts education in formal learning environments, such as schools, and informal learning environments, like museums, have both been interested in supporting creativity in the arts. We explore how these both seek to describe the intrinsic value of art itself. These approaches are then explored alongside how researchers in the fields of art education, informal learning, and learning sciences also conduct their own art research. They instead often take into account the development of creativity as a phenomena.

This book brings together authors who focus on the concept of creativity from diverse perspectives. All authors explore the connections between research and practice in informal and formal education. We have positioned them into three main thematic areas to systematize our approach.

1) The nature of arts practice and arts learning: What and how do people, specifically children, students, educators, artists, citizens and museum visitors; learn through their arts experiences?

2) Design of teaching and learning: How do teachers, facilitators, peers, and the learning environment relate to their art learning? An analysis of how we should teach art practice, creativity, inspiration, or art appreciation in various contexts.

3) Systems for educational change: How can we design sustainable systems for arts learning in formal and informal settings specifically?

These three thematic breaks in the book include chapters on specific artists as well as art communities. We also explore informal and formal learning environments within communities such as museums, schools and universities. There are also chapters focused on technology and the arts, arts-based educational practices, as well as the design of arts-infused learning environments such as with STEAM (Science, technology, engineering, arts and math). While many chapters focus on the visual arts, chapters also focus on music, dance, and theater. This book is intended not only for researchers at universities and research institutes, but also for educational practitioners in schools and museums.

(Written by OKADA Takeshi, Professor, Graduate School of Education / 2022)
Section 1: Exploring the nature of art practice and art learning
1.Art appreciation for inspiration and creation
2. Embodying artistic process in art gallery visits.
3. Relaxation and Reorganization of "Internal Constraints" in Artistic Creation: Studies Focusing on the Embodiment of Ideas and Interaction with Others in Breakdance
4. Stories: Trauma, Theater and Theory
5. The centrality of artistic practice to learning in the art museum.

Section 2: Designing for teaching and learning
6. Flexibility and social interactions: Two exercises to help art students to be more creative
7. Teaching Composition with Digital Tools: A Domain-Specific Perspective
8. Integrating Poïétique and cognitive science to analyze the creativity learning process in a drawing course for art education majors
9. The Role of Critique in the Development of Student-Artists Metacognitive Practices

Section 3: Systems for change in art learning and art education
10. Learning to be creative through the arts in Danish artist-school partnerships
11. Approaching art education as an ecology: Exploring the role of museums.
12. A different kind of learning: The value of a studio art class for Non-art graduate students
13. Growing up with art: How interest, opportunity and support shape learning pathways of visual arts professionals.

Related article:
How do People Create and Appreciate Arts, and How Should Such Processes be Supported? (
The Annual Report on Education Psychology in Japan
Volume 59 March 30, 2020)
https://doi.org/10.5926/arepj.59.144
Review:
Reviewed by Mary Stokrocki (
International Journal of Education Through Art
Volume 18, Number 1, pp.126-128 March 1, 2022)
https://doi.org/10.1386/eta_00089_5
Try these read-alike books: