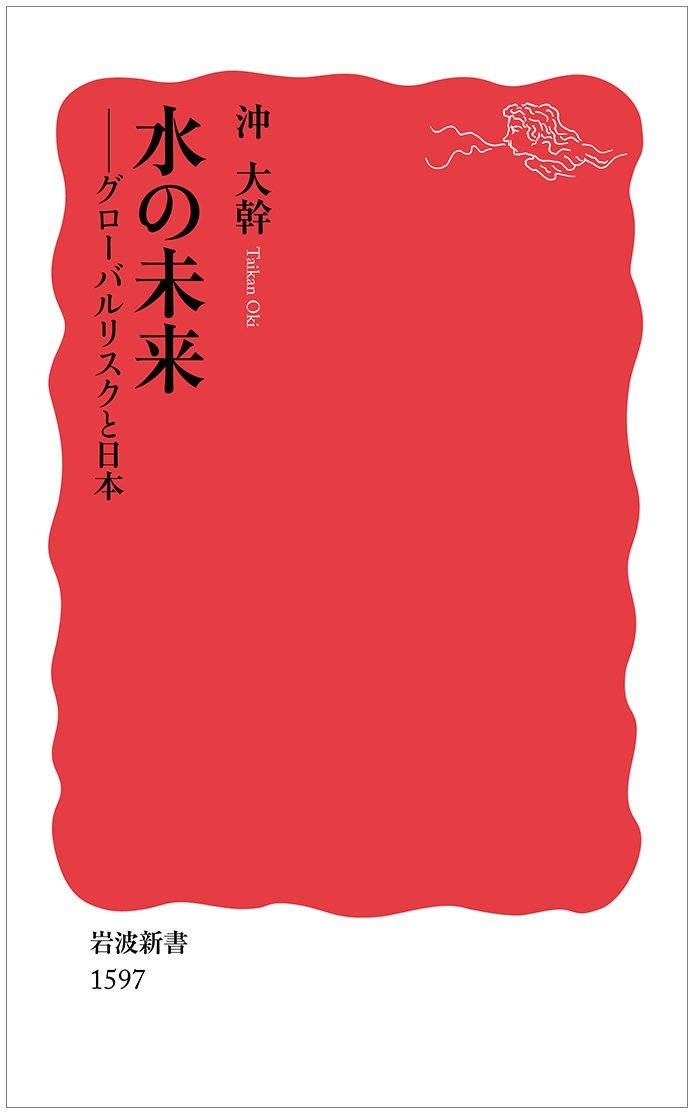 Mizu no Mirai
(The Future of Water – Global Risk and Japan)
240 pages, paperback pocket edition, softcover
In Japan, when we speak of natural disasters, our attention often turns only to earthquakes; however, worldwide, droughts and floods cause more serious damage than earthquakes. The climate change that the international community is trying to manage generally puts adverse impacts on human society through water. However, the sustainable development goals (SDGs) presented in the "Agenda for Sustainable Development 2030," adopted by the member states of the United Nations in September 2015, include numerous goals closely tied to water, such as the availability of water and sanitation and securing sustainable management, eradication of poverty, food security, agriculture, health, energy, and attaining women's equality.

I wrote this book thinking that we in Japan should show more interest in the water problem, as it is considered one of the world's most important issues.

I also wrote this book thinking that experts' common wisdom is not generally shared, such as why water can be scarce although it is a renewable resource, whether water problems can be resolved by conserving water, and why flood damages have not decreased although the number of casualties has decreased.

Water and climate change are certainly not the only issues the world is facing, and we are engulfed in various types of global risks such as non-renewable resources, food, energy, infectious diseases, natural disasters, large-scale accidents, an economic recession worldwide, international conflict and terror, and nuclear war. Therefore, I also discuss the necessity of skillfully managing these risks with a balance of optimism and pessimism. The phrase "people do not live for the sole purpose of not dying" appears in this book, and there are two implicit meanings in this phrase: "to live a comfortable, healthy, and cultural life, some risks must be accepted" and "it is not enough to just stay alive; to have greater well-being, we must secure water, food, and energy."

I also describe why globalized businesses are currently eager to address sustainable development, the historical background of scientific and social aspects of climate change, future climate change measures, and how to secure energy and how these relate to enhancing societal resilience; I also focus on how the world food supply and demand chain has been shifting and what we need to be cautious of in the future.

Finally, although the concept of sustainability was first used in the environmental field, I describe the need to develop sustainability with a triple bottom line of society, the economy, and the environment as we get closer to achieving SDGs, the ultimate human goals. I also introduce the concept of "weak sustainability."

With this book, I hope that as many people as possible will have will feel optimistic about a better future of human society, water, and the global environment then will work toward developing sustainability for society, the economy, and the environment while skillfully managing global risks.

(Written by OKI Taikan, Special Advisor to President and Professor, Institute of Industrial Science / 2018)
Try these read-alike books: