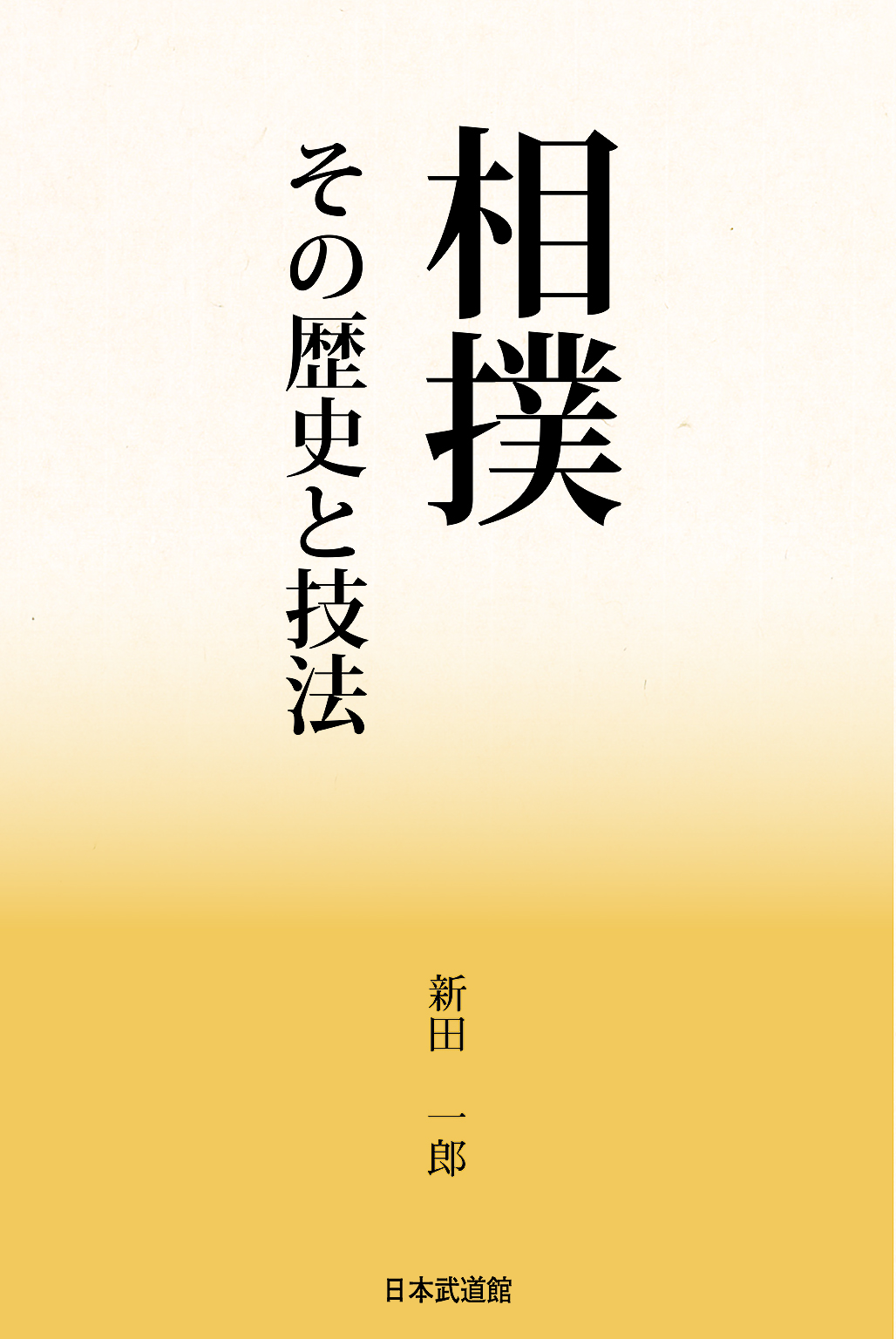 Sumo: Sono rekishi to giho
(Sumo: Its History and Techniques)
422 pages, 127x188mm, hardcover
Sumo may seem an incongruous topic for a book by a legal history professor in the University of Tokyo Graduate Schools for Law and Politics. Still, sumo is a national sport that has long been an integral part of Japanese history and in this respect, it does relate in some degree to my field of specialty. At least, this is how I explain myself when I am asked, "Why sumo?"—a question I get frequently ever since I came out with my first book on the subject, Sumo no rekishi (History of Sumo), first published in 1994 by Yamakawa Shuppansha Ltd. And reissued in 2010 by Kodansha as a part of its academic paperback library. Of course, those who know that I coach the university sumo team and often put on a mawashi (loincloth) to join the practice sessions despite the fact that I am fast approaching age 60, will suspect I am just seeking academic justification for something else.

This book goes beyond the historical overview of the sport that I presented in Sumo no rekishi to examine the past, present, and future of sumo techniques. There are three sections. The first examines how sumo techniques formed and evolved over time. The second analyzes contemporary sumo techniques. And the third and final section looks to the sumo of the future. Practical guides and instruction manuals on sumo techniques abound. What makes this book unique is that I have been able to approach the subject from the perspectives of both historian and practitioner of the sport. I do not think anyone else has ever taken this dual approach to the study of how sumo techniques have evolved within the context of the transitions of history and environment. This work is, as it were, a one-man interdisciplinary study of a fascinating subject.

Evolving out of the rites and arts of Japan's ancient imperial court, the practice of sumo spread to outlying areas and eventually to all parts of Japan. Despite undergoing major changes in form and practice over a long period of time, sumo has retained a strong and uniform identity, an achievement that testifies to its power to assimilate and standardize those changes without relinquishing its core character. The mechanisms by which this power has been implemented cannot be divorced from Japan's political and cultural structures, because in every era, the spread of "standard" sumo has always been within the geographical and cultural context of Japan. This book is, in other words, an attempt to narrate Japanese history in terms of sumo. It is Japanese history viewed through sumo and my portrait of the future of sumo is a portrait of a facet of Japan's future potential as a nation.

Companion volumes to this work include the already-mentioned Sumo no rekishi and Sumo no himitsu (The Secrets of Sumo), an illustrated beginner's guide to the origins of sumo published in 2010 by Asahi Press. I only hope some students will be inspired by these works to learn more about sumo and to try the sport for themselves.

(Written by Ichiro Nitta, Professor of Graduate Schools for Law and Politics / 2019)
Try these read-alike books: