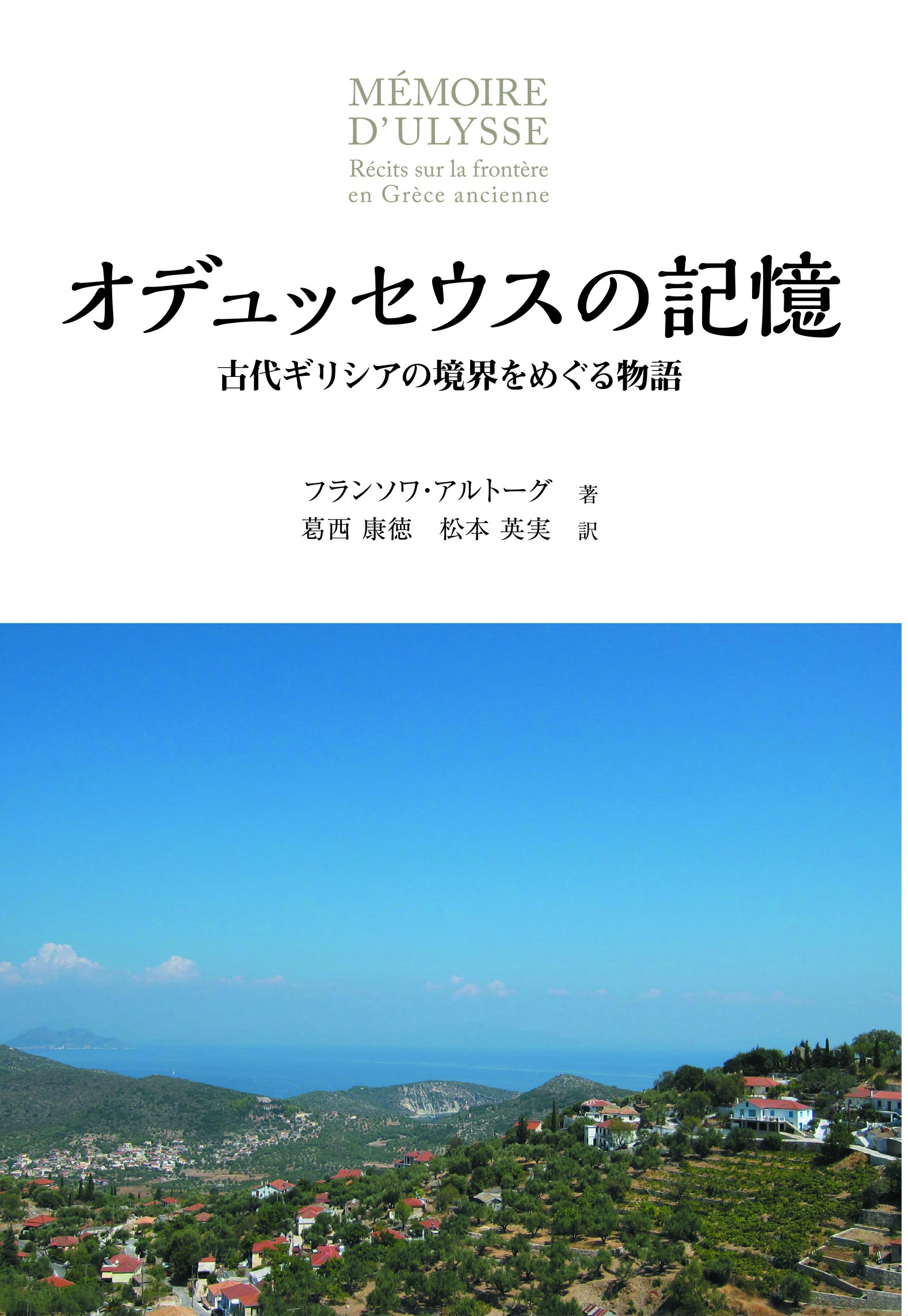 Odysseus no kioku
(Memories of Odysseus – Frontier Tales from Ancient Greece)
This book is a Japanese translation of Mémoire d'Ulysse. Récits sur la frontière en Grèce ancienne, which was originally written by François Hartog and published in Paris by Gallimard in 1996. The volume employs ancient-Greek hero Odysseus, made famous by Homer's Odyssey, as a leitmotif to analyze how people in ancient Greece formed, shaped, and sustained their self-identity and how people in early-modern and modern Europe sought to achieve self-understanding based on the self-identity of the ancient Greeks. For this analysis, the author uses "frontiers" and "frontier-man" as both literary techniques and keywords. Odysseus formed his self-identity by going back and forth between the Greek world and the non-Greek world and came to understand himself by understanding others. The author writes that Greek people maintained this intellectual approach during the Classical period and thereafter, including the Hellenistic period and the period under the Roman rule. The most notable feature of the book is the author's distinctive style of depicting the changes from one period to another. Prior studies on the Greeks tended to focus on the contrast between the Greek world and the non-Greek world. However, according to the author, what makes Greek people uniquely Greek is how they understand others. Greek people sought to understand everything around them by translating it into the Greek language. This led to criticisms that Greek people—and, by extension, European people—may not have truly understood others (Levinas). Perhaps the reader may notice that there could be a group of people similar to the Greeks in this respect.

Hartog, who was born in 1946, attended the École normale supérieure. After a stint at the University of Strasbourg, he served as Professor of Ancient and Modern Historiography at the École des Hautes Etudes en Sciences Sociales. Hartog's major works include Le Mirroir d'Hérodote, Le XIXe siècle et l'histoire: le cas Fustel de Coulanges, and Régimes d'historicité, which was translated into Japanese by Aya Ito and published by Fujiwara Shoten. Classical scholarship in 20th-century France, built on the scholarship of Louis Gernet (1882-1962), exhibited impressive growth as structuralism was adopted by Jean-Pierre Vernant (1914-2007) and Pierre Vidal-Naquet (1930-2006). Hartog, for his part, represents the succeeding generation and occupies a unique scholarly status in this field.

In Japanese bookstores, this volume is often found in the world-history section alongside books on Greco-Roman history. However, even if it happens to be classified as such, it is far from being a mere history book. It covers everything from philosophy to literature to history—in essence, "the classics." The work may not necessarily be an easy read and it contains names and terminology that might be unfamiliar. However, it is a worthwhile read. This translator recommends the book as an introduction to the study of the Western classics and to the broader academic disciplines of the West.

(Written by Yasunori Kasai, Professor of Graduate School of Humanities and Sociology / 2018)
Try these read-alike books: