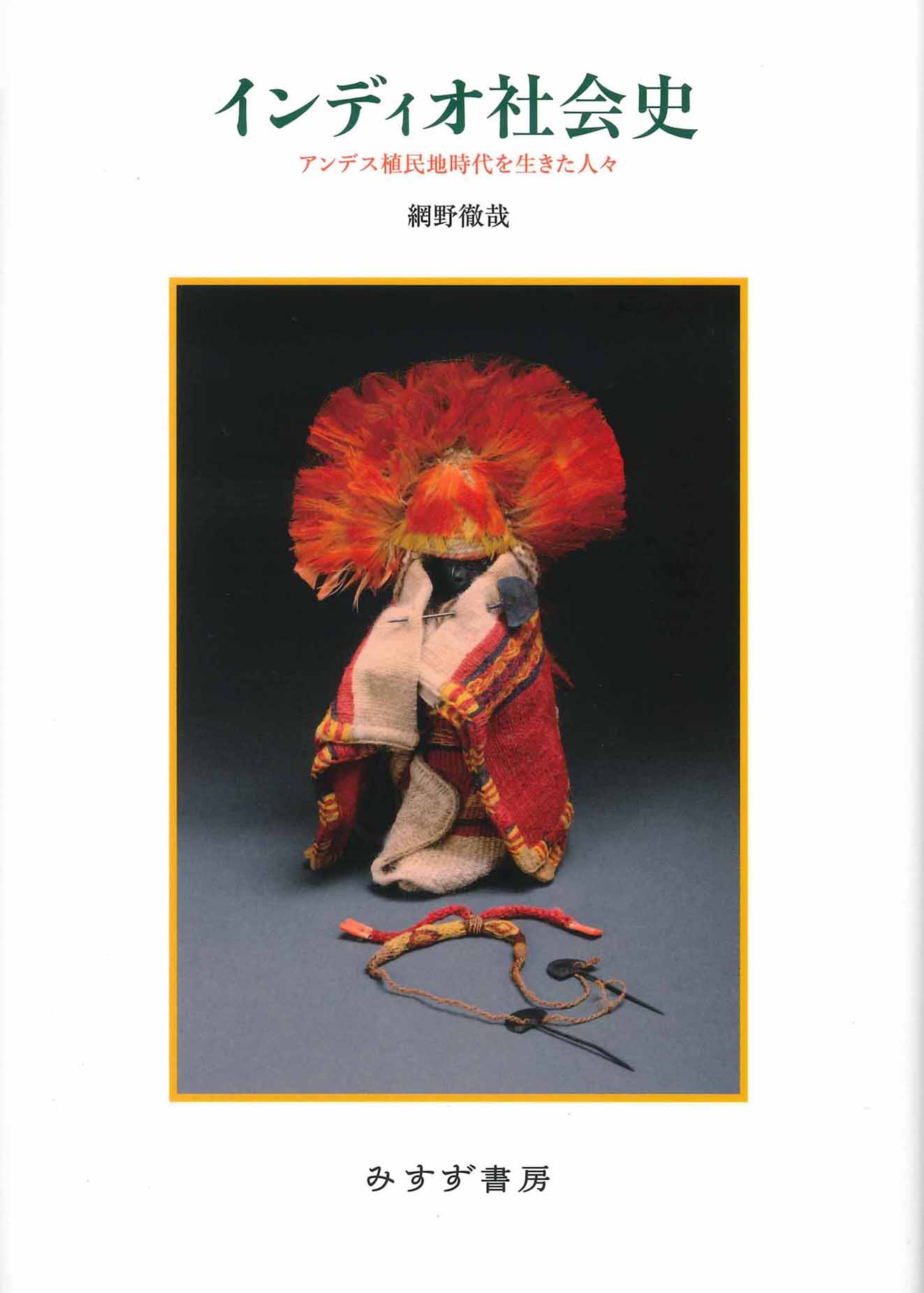 Indio Shakai-shi
(A Social History of the Indios – The People of the Colonial Andes)
This book is a selection of some of the articles I wrote since I entered my master's degree program. In particular, many of these articles were first published in foreign languages, and then I translated them into Japanese for this publication. Though it was daunting, I took up my master's thesis as well, which is the culmination of my youthful endeavors. That said, all of the essays, including my master's thesis, are based on my reading and analysis of unpublished manuscripts housed in the Archives of Peru and Spain, which I have pored over since my youth.

There are areas in which research on Latin American history is still fall far behind that on Western countries. In particular, in comparison to those topics where many important historical materials have already been published and can be used to conduct research with a high degree of originality, many of the historical documents relevant to our field of study are as yet unpublished, and original study cannot be carried out unless one works continuously at an overseas archives. Since completing my master's degree, I have also studied paleography, crossed the ocean, and spent my time grappling with characters written in running style, which are found in notary public documents and trial records.

During this time, I was on a quest to discover more about the existence of the Indio. In 1492, the indigenous peoples of the Americas became known as the "people of the Indias" (the Asian world), due to the misrecognition of Columbus upon reaching the New World; since then, they have continued to be called "Indians," which became a semi-derogatory term, and have been placed under severe political and economic domination by foreign, Old-World countries. To clarify, without being caught up in the winner/loser binarism, the history of the everyday life of these oppressed people, the diversity of their day-to-day practices, and the creative resistances they developed in the face of the ruling class provide vivid detail and delicately describe the diverse reality that was generated at the intersection between European culture and indigenous culture. The various essays in this book focus on these topics while also covering such themes as indigenous interpreters, mixed-race "witches," wills created in the narrow space between life and death, miracles of the Holy Mother in indigenous cultures, idol worship in the crossover between Catholicism and indigenous religion, and the Inca who survived the colonial period. These essays are the result of a quest for research topics that have not been covered sufficiently in Latin American history research to date.

Since this book brings a diverse range of themes together in a long chapter titled Chapter X (Ekkusu), "Acknowledgments and Bibliography"—though this is a bit unusual—I introduce the process by which these essays took shape while looking back on my life in research and express my gratitude to those who helped me along the way. To any young people interested in Latin American studies in the future, I would be pleased if you would read this section for some words of encouragement and self-reflection.

(Written by AMINO Tatsuya, Professor of Graduate School of Arts and Sciences / 2018)
Try these read-alike books: