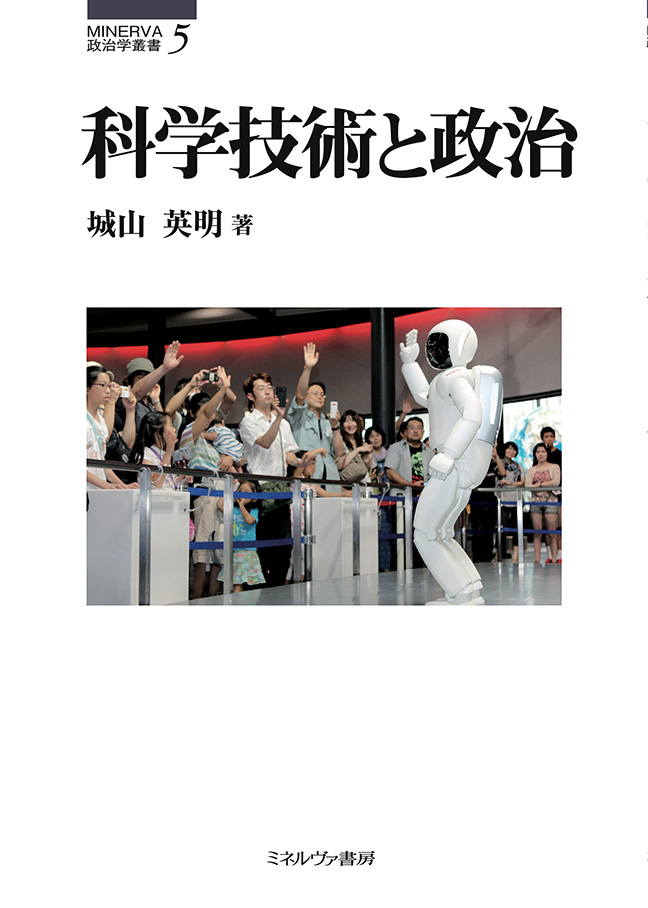 Minerva Political Science Series 5
Kagaku-Gijutsu to Seiji
(Science and Technology and Politics)
This book aims to provide an overview of issues that exist at the intersection between science and technology and politics. Broadly speaking, there are two relevant issues here. The first is the impact of politics on science and technology. The regulation of risk and the promotion of innovation required for research in and development of science and technology and its use in various fields in society involve the interests and values of a variety of actors, and politics comes into play between them. Many tradeoffs and judgments pertaining to uncertain situations are included in decisions related to science and technology, with a certain level of political discretion. In politics related to this area, how actors acquire related abilities and how incentive structures are established are also important matters.

The second issue is the impact of science and technology on politics. Modern political activities are established under a variety of scientific and technological conditions. Changes in modes of transportation and communication impact the political process itself. Such transformations in technological means are an important factor behind globalization. As the proliferation of nuclear weapons and recent cyber-attacks show, the development of military technology has come to have considerable influence on international political processes. The individualization of communication through the future development of information technology and the use of artificial intelligence will also have an impact on political processes.

Science and technology-related politics will develop in a systematic context of institutionalized science and technology. Consequently, the politics in our focus, including politics embedded in various systematic structural contexts, encompass a wide range of governmental regimes.

The introduction of this book examines the characteristics and dynamism of science and technology, as well as related policy concepts; thereafter, it is organized as a three-part overview of political issues in the field of science and technology. Part I outlines analytical perspectives on actors in the fields of science and technology, as well as related political dynamism, and then addresses mechanisms that use assessment and management of risk, accident investigation, and shared incident information. Part II deals with innovative mechanisms to create knowledge and introduce technology into society. Here we also examine transition mechanisms for science and technology. Part III then considers mechanisms for international cooperation to promote the regulation of risk at a global level (including national security risks), the creation of knowledge, and the introduction of technology into society at a global level.

(Written by Hideaki Shiroyama, Vice Director of Institute for Future Initiatives, Professor of Graduate Schools for Law and Politics, Professor of Graduate School of Public Policy / 2019)
Try these read-alike books: