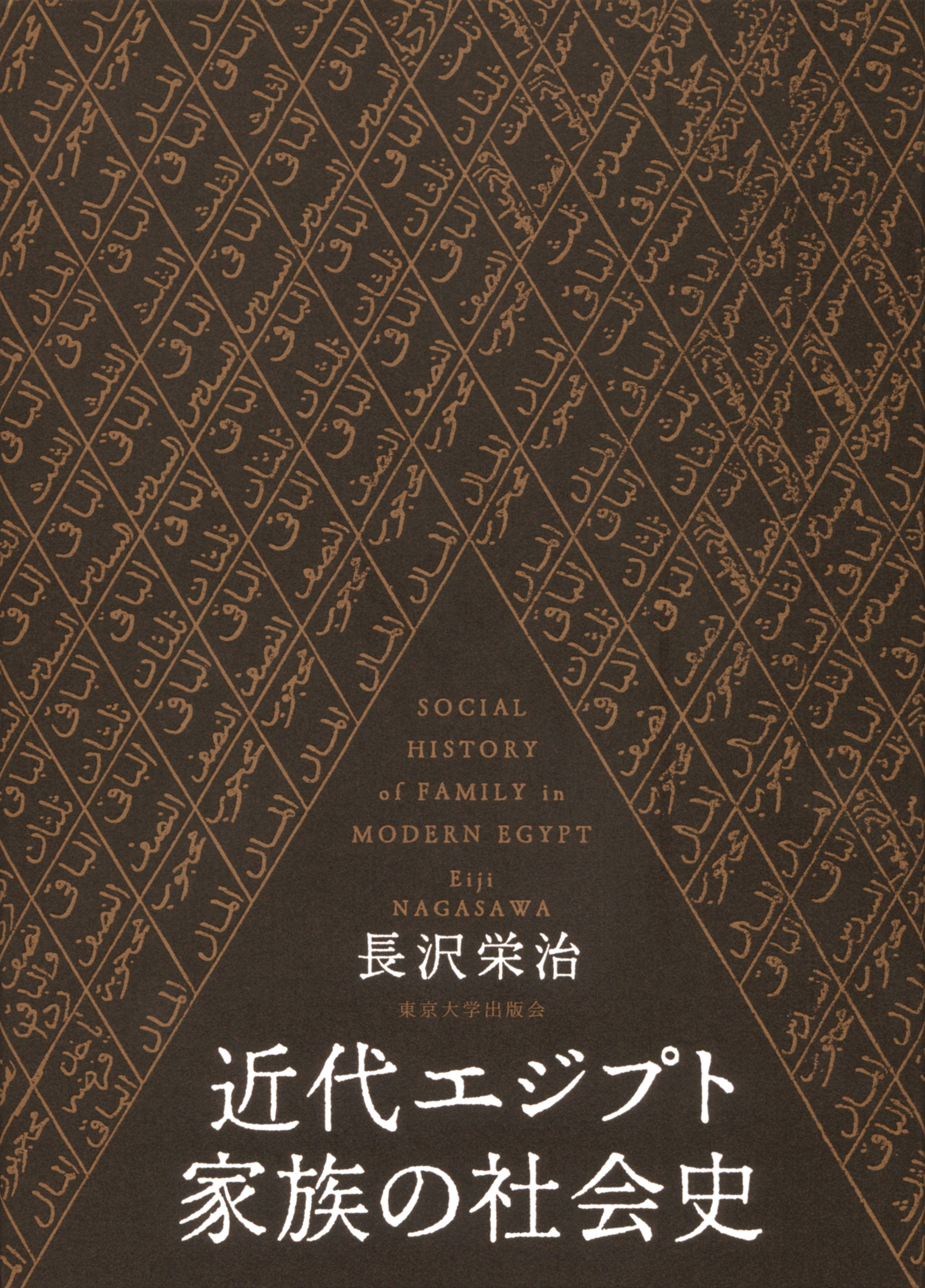 Kindai Egypt Kazoku no Shakaishi
(Social History of Family in Modern Egypt)
University of Tokyo Press
It seems possible to describe both Egypt and Japan as "a family oriented society" or "a family dominated society." However, both societies have experienced drastic changes in their family structure and family relationships in modern times. One of key issues in the analysis of this social transformation is the concept of "family" in the two societies. While Japanese sociologists have engaged in a heated discussion on the concepts of ie and dozoku, the Arabic family concepts of usra and 'a'ila in Egypt (and other Arab societies) have sometimes embarrassed researchers because of the flexibility or fluctuation of their meaning in various contexts.

This book is an attempt to approach family studies through the methodology of Area Studies. It contains articles on modern Egypt, which the author has written in the last thirty years. In Chapter 1 of Part I: "Concept of Family and Family Relationship," the author raises a research question concerning the concept of "family" in the context of contemporary Egypt by proposing two problematic dimensions of the family question: usra problem (modernization of family relationship) and 'a'ila problem (resurgence of traditional familial rule). In Chapter 2 he attempts to answer this question thirty years later through the methodology of Area Studies, and the theoretical framework of Gender Studies, making use of novels, autobiographies and other materials. The discussion in this chapter will help the readers understand the main issues dealt with in the articles of Part II.

Part II: "Dimensions of Social History of Family" is a collection of case studies on questions of "family" in its broader framework of implication in fundamental themes of social history of modern Egypt such as power structure of village society; urbanization and transformation of social solidarity; political Islam and social crises; colonialism and nationalism; family labor system and the world capitalist system. Eight chapters of Part II cover the period from the beginning of the 19th century to the beginning of the 21st century; needless to say, it is not intended to present an overview of the social history of modern Egypt.

For understanding the content of articles in these two parts, eleven essays are presented in this book, explaining adding related information and recent socio-political change (after Egyptian Revolution of 2011).

As was mentioned before, this book is a result of the author's research works on the social history of family in modern and contemporary Egypt, and is a part of the result of the JSPS Research Project, "Basic Synthetic Research for the Construction of Islam & Gender Studies" (2015–19).

(Written by NAGASAWA Eiji, Professor Emeritus, Institute for Advanced Studies on Asia / 2019)
PART I
CONCEPT OF FAMILY AND FAMILY RELATIONSHIPS

Chapter 1
Modernization of Family Relationships in Egypt                 
Chapter 2
A Study of Concepts of Family in Modern Egypt

PART II
DIMENSIONS OF THE SOCIAL HISTORY OF FAMILY

Chapter 3
Power Relations of 'Umda (Village Headman) in Modern Egypt
Chapter 4
Urbanization and Solidarity: The Transformation of Feudal Customs in Modern Egypt
Chapter 5
The Case of Sexual Assault in Cairo's 'Aataba Square: Public Dispute on the Issue of Sexuality in Egypt
Chapter 6
Social Problems and NGOs in Contemporary Egypt 
Chapter 7
Islamist Movements and Egyptian Villages
Chapter 8
Development of the World Cotton Industry and the Labor Force Problem in Egyptian Villages
Chapter 9
"Unfree Wage Labor" in the Cotton Monoculture Economy in Egypt: An Analysis of 'Izba Farm Labor System
Chapter 10
The 1919 Egyptian Revolution Observed by a Child

Try these read-alike books: