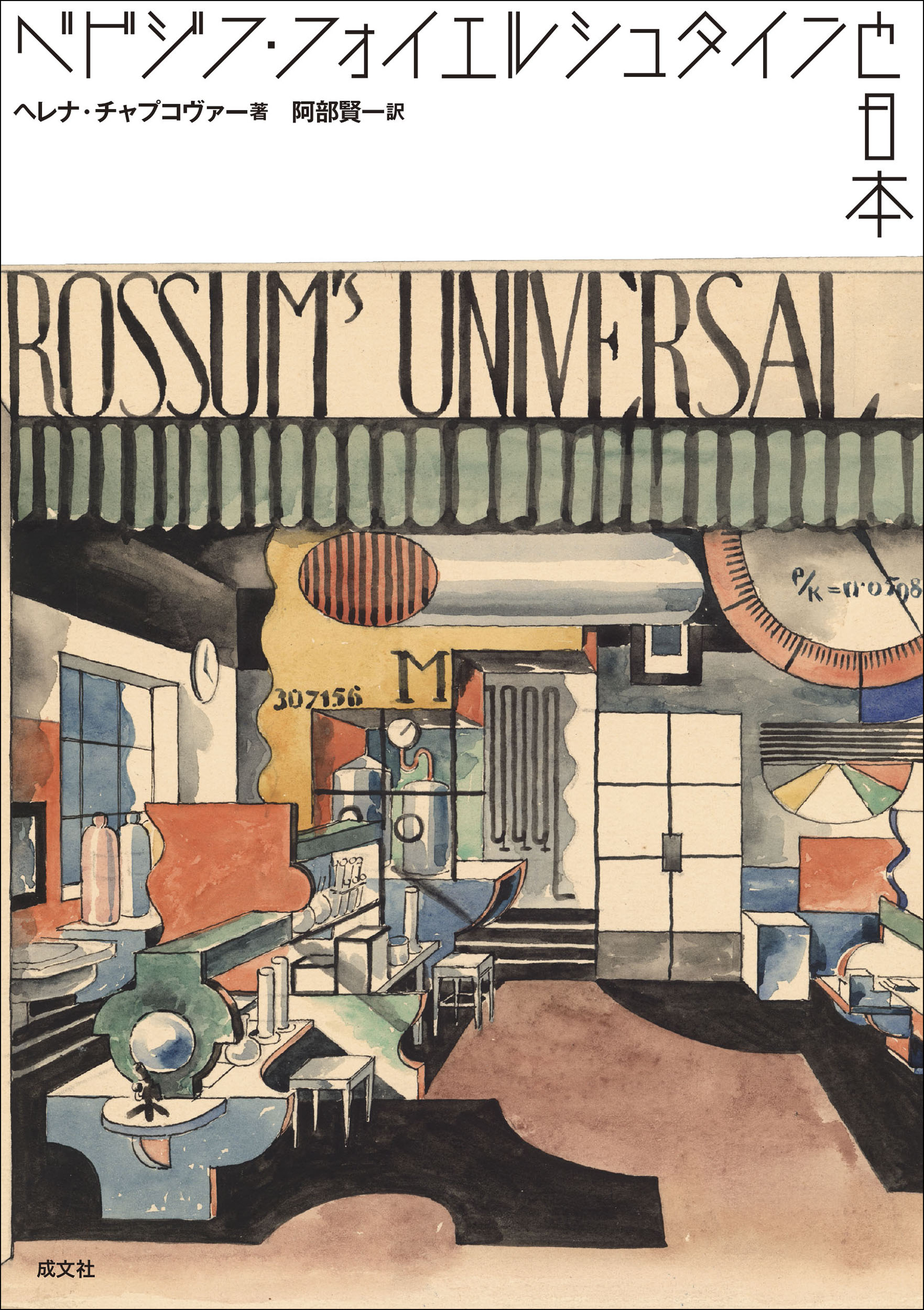 Bedřich Feuerstein to Nihon
(Bedřich Feuerstein and Japan)
288 pages, A5 format, hardcover
It is well known that numerous Western architects have visited Japan since the Meiji era (1868-1912) and influenced modern Japanese architecture. The British architect Josiah Conder (1852-1920) taught at the Imperial College of Engineering (now the Faculty of Engineering at the University of Tokyo), designed the Rokumeikan and Mitsubishi Office Building No. 1, and trained Kingo Tatsuno and others to become architects. Czech-born Antonin Raymond (1888-1976) is also a member of the architecture fraternity. He studied under Frank Lloyd Wright, with whom he designed the Imperial Hotel in Tokyo, and has since had a profound influence on modernist architecture in Japan.

Another Czech architect who was as talented as Raymond was Bedřich Feuerstein (1892-1936). This book carefully traces his footsteps in Paris, Prague, and Tokyo, and captures his cultural significance.

During his time in Prague, Feuerstein was a member of the avant-garde artists' group Devětsil, for whom he worked on magazine covers and the stage design for Karel Čapek's "R. U. R.". In Paris, he studied under Auguste Perret, known as the founder of concrete architecture, and was influenced by Purist architecture.

It was Raymond who recognized Feuerstein's talent for uniquely assimilating the cutting-edge European trends of the time. He encouraged Feuerstein to work with him in his Japanese office, and in 1926 Feuerstein came to Japan. In Tokyo, he was involved in some of the most cutting-edge projects of the time, including the St Luke's International Hospital and the Soviet Embassy in Tokyo, where he demonstrated his talents to the fullest. Not only that, but he also collaborated with Kameki and Nobuko Tsuchiura, establishing a transnational network of artists. However, due to the deterioration of his relationship with Raymond, he returned to Prague in 1930 and spent the rest of his life in disastrous circumstances.

The book is characterized by its careful examination of Czech, French, English, and Japanese sources, and succeeds in presenting a complete picture of Feuerstein, which until now had only been known in fragments. Secondly, the book reveals that the buildings of the Taisho and Showa periods were not simply the products of individual architects, but were constructed within a transnational network; the author focuses on St Luke's International Hospital, which she identifies as an amalgam of the contributions of various architects, including Raymond and Feuerstein, as well as the American architect J. V. W. Bergamini.

The book includes reproductions of several valuable paintings by Feuerstein, as well as a translation of the essay 'On Japanese Architecture'. The book is a stimulating read and includes an analysis of tatami mats from a modernist perspective.

(Written by ABE Kenichi, Associate Professor, Graduate School of Humanities and Sociology / 2022)
I Introduction

II Bedřich Feuerstein

III Trip to Japan

IV Modern Architecture in Japan. Friendship with Kameki Tsuchiura and Nobuko Tsuchiura.

V St. Luke's International Hospital

VI Soviet Embassy in Tokyo

VII Rising Sun Oil Company

VIII Departure from Japan

IX Feuerstein talks on Japanese Architecture

X Japanese Theater and Feuerstein's Theatrical Arts

XI Conclusion

Appendix:
Bedřich Feuerstein "Curriculum vitae", "Nostalgia" and "On Japanese Architecture"

List of Feuerstein's Work

Translator's Note

Try these read-alike books: