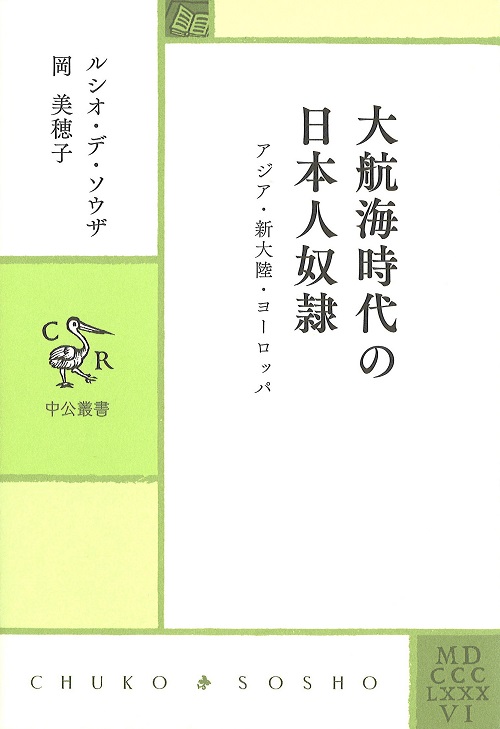 Daikoukai-Jidai no Nihon-jin Dorei
(Japanese Slaves in the Age of Discovery: Asia, the New World, Europe)
This book focuses on the history of the Portuguese slave trade in Japan, a topic not conventionally included in materials such as textbooks. Tales of the arrival of the Europeans in Japan and the activities of the Christian missionaries are still narrated with great emotion or are highly romanticized. Stark realities, such as human trafficking, are often avoided in these tales. In fact, previous research conducted in this field of study prior to the war made little progress into the background of the slave trade due to the absence of researchers required to construct a more concrete picture of the realities of the slave trade by analyzing historical materials. Author Lucio de Souza has published research on the Portuguese slave trade in English and in his native language. In view of the high desirability of information in this field, especially in Japan, I decided to introduce a selection of his research. Mihoko Oka, who specializes in the study of the Nanban Trade, contributed not only to the arrangement of the translated sentences but also to the content, in order to make it easier for Japanese readers to understand.

The details of this book, which have been discovered through careful readings of little known historical materials collected from archives all around the world, depict only a portion of the actual conditions of Japanese slaves. The presence of slaves, of whom few images exist as their names and personal backgrounds have not been shared, has been made clear, including details of their living environments. There are many cases of Japanese slaves being sold to foreigners, with most of them being children under the age of 10. A variety of circumstances led to them becoming slaves: some were sold by their parents as "indentured servants," some were kidnapped and sold during wars, and some chose to survive abroad rather than starve and die in the war. In constructing the narratives of individuals whose lives are depicted in detail, I have dared to attempt a style of writing unlike that of the esoteric historical science book, enabling readers to feel closer to the individuals therein.

By including detailed source notes in this book, I have tried to maintain its overall purpose as academic text. However, the things I most want you to read are the stories of the young boys and girls, students close in age, who were taken as slaves from Japan and sold abroad. Please note that Lucio de Sousa's latest and comprehensive research results can be read in his book The Portuguese Slave Trade in Early Modern Japan Merchants, Jesuits and Japanese, Chinese, and Korean Slaves (BRILL, 2018). If you are interested in learning more, I recommend issuing the book from the library.

(Written by OKA Mihoko, Associate Professor, Historiographical Institute / 2018)
Try these read-alike books: