ARTICLES

Novel cellular response to zinc deficiency
Revealing the pathogenesis of ALS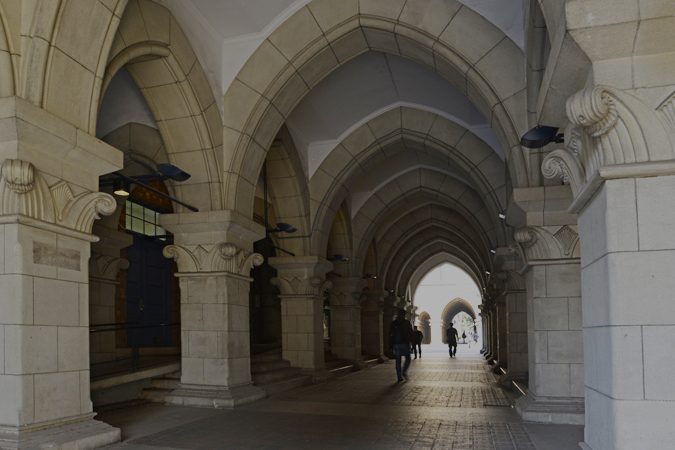 Amyotrophic lateral sclerosis (ALS) is an adult-onset neurodegenerative disease characterized by loss of upper and lower motor neurons. Professor Hidenori Ichijo and his research group at the Graduate School of Pharmaceutical Sciences in the University of Tokyo previously reported that ALS-linked SOD1 mutants take a common conformation and exert their neuronal toxicity. Moreover they demonstrated that properly folded wild-type SOD1 also takes this conformation under some conditions. However the precise mechanism of SOD1 conformational change was poorly understood.
In the present study, they found that under conditions of zinc deficiency, wild-type SOD1 adopts a mutant-like conformation and induces a stress response, which plays an important role in cellular homeostasis. These results will help to understand the pathogenesis of several diseases related to zinc deficiency, and will also provide insights into studies about the relationship between zinc and ALS.
This research was published in the journal Molecular Cell on 27th September. A portion of this study resulted from "Understanding of molecular and environmental bases for brain health" performed under the Strategic Research Program for Brain Sciences of the Japanese Ministry of Education, Culture, Sports, Science and Technology (MEXT). This study was also supported by a Grant-in-Aid for Scientific Research from MEXT and the Advanced Research for Medical Products Mining Program of the National Institute of Biomedical Innovation (NIBIO).
Press release (Japanese)
Paper
Kengo Homma, Takao Fujisawa, Naomi Tsuburaya, Namiko Yamaguchi, Hisae Kadowaki, Kohsuke Takeda, Hideki Nishitoh, Atsushi Matsuzawa, Isao Naguro, and Hidenori Ichijo,
"SOD1 as a molecular switch for initiating the homeostatic ER stress response under zinc deficiency",
Molecular Cell Online Edition: 2013/9/27, doi: 10.1016/j.molcel.2013.08.038.
Article link
Links
Graduate School of Pharmaceutical Sciences
Laboratory of Cell Signaling, Graduate School of Pharmaceutical Sciences