ARTICLES

Enigma of Changbaishan volcano and a gap in stagnant slab
NECESSArray: the Earth's interior seen from Northeast China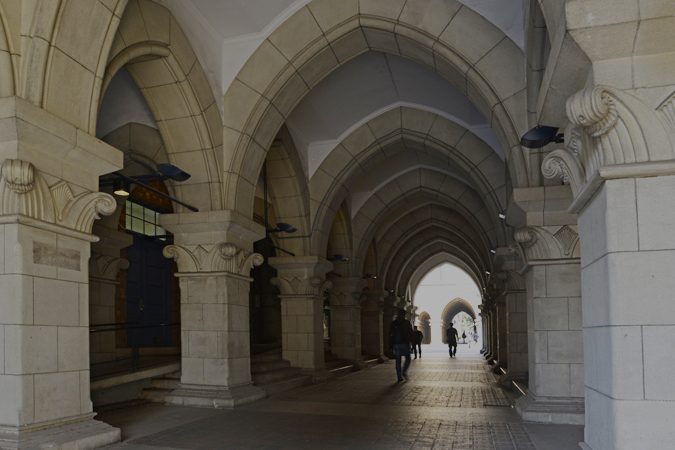 Researchers at Earthquake Research Institute (ERI) of the University of Tokoyo working together with Chinese and U.S colleagues, conducted a temporal deployment of over 120 broadband seismometers in northeast China (NorthEast China Extended SeiSmic Array: NECESSArray) over a period of two year from September, 2009 to August, 2011. This seismic array enabled visualization of the three-dimensional structure of the deep mantle of the earth in detail, at far better resolution than ever before.
Using the data from this seismic array, ERI Ocean Hemisphere Research Center Professor Hitoshi Kawakatsu's research group discovered a large a gap in the stagnant slab (a stagnating section of the subducted Pacific plate) in the mantle transition zone beneath NE China.
Changbaishan volcano at the border between China and North Korea, is located further away from the subduction zone of the plate boundary where volcanoes are usually formed. Why the volcano was formed in such place was unknown until now.
Previous tomographic models indicated the presence of a horizontally laying slab, and this time, a gap of the stagnant slab in the mantle transition zone beneath Changbaishan volcano was found. This finding sheds new light on the origin of the enigmatic Changbaishan volcano.
Paper
Youcai Tang, Masayuki Obayashi, Fenglin Niu, Stephen P. Grand, Yongshun John Chen, Hitoshi Kawakatsu, Satoru Tanaka, Jieyuan Ning & James F. Ni,
"Changbaishan volcanism in northeast China linked to subduction-induced mantle upwelling",
Nature Geoscience Online Edition: 2014/5/18, doi: 10.1038/ngeo2166.
Article link
Links
Ocean Hemisphere Research Center, Earthquake Research Institute