ARTICLES

A novel vaccine for Ebola hemorrhagic fever
A novel vaccine prevents Ebola virus infection in monkeys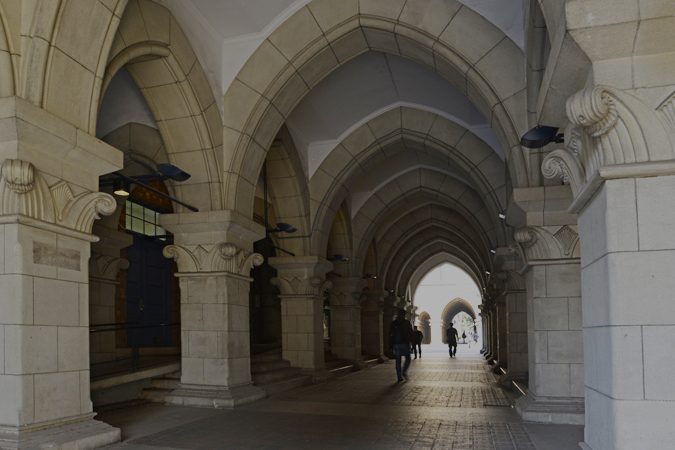 Professor Yoshihiro Kawaoka's research group at the University of Tokyo Institute of Medical Science has developed a novel vaccine against Ebola virus disease and demonstrated that it prevents Ebola virus infection in primates.
The World Health Organization (WHO) reports that Ebola virus disease, which is prevalent in West Africa, has infected more than 24,000 people and that the number of fatalities has risen to 10,194 in the current outbreak. However, there is still no effective vaccine for Ebola virus disease, and there are concerns over the effectiveness and safety of the three types of Ebola vaccine currently in clinical trials. Consequently, the development of new Ebola vaccines for the prevention and treatment of Ebola virus disease is vital.
To develop a highly safe Ebola vaccine, the Kawaoka research group produced a mutant version of the Ebola virus that lacks part of the virus's genome. This mutant virus can only replicate in a particular type of cell; it cannot replicate in ordinary cells. The research group further increased the safety of the virus by inactivating it with hydrogen peroxide. They then tested the effectiveness of a vaccine based on this inactivated virus in monkeys. Monkeys inoculated with the new Ebola vaccine and then infected with a lethal quantity of Ebola virus survived without developing symptoms of Ebola virus disease.
This research is a major step towards the elimination of Ebola virus disease.
The results of this research were published in the online edition of the journal Science on 27 March 2015 (Japan time).
This research was a collaborative effort between the University of Tokyo, the University of Wisconsin–Madison, and the United States National Institutes of Health (NIH).
Paper
Andrea Marzi, Peter Halfmann, Lindsay Hill-Batorski, Frederike Feldmann, W. Lesley Shupert, Gabriele Neumann, Heinz Feldmann and Yoshihiro Kawaoka, "An ebola whole virus vaccine is protective in nonhuman primates", Science Online Edition: 2015/3/27 (Japan time), doi: 10.1126/science.aaa4919.
Article link (Publication)
Links
Department of Microbiology and Immunology, Institute of Medical Science
Division of Virology, Department of Microbiology and Immunology, Institute of Medical Science (Japanese)