ARTICLES

Dawn of mineral resources generation
Hydrothermal ore deposit plantation by seafloor drilling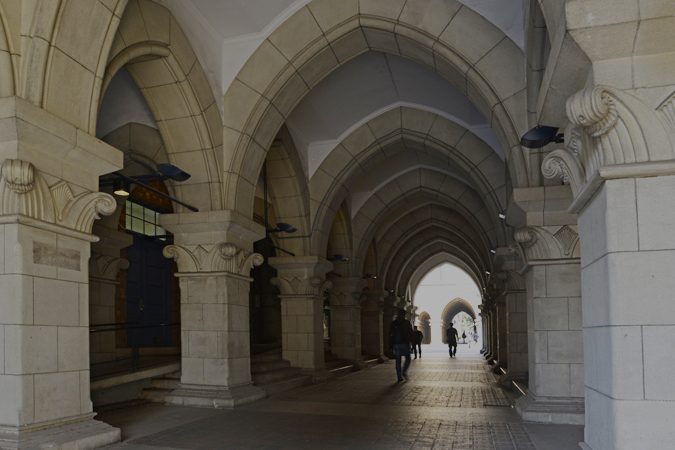 Researchers at the University of Tokyo have demonstrated the rapid growth over just two years of mineral deposits containing a large quantity of valuable metals at artificial seafloor hydrothermal vents in the Okinawa Trough. This result suggests the possibility of creating artificial mineral deposits by seafloor drilling.
Japan has the sixth-largest Exclusively Economic Zone (EEZ) in the world, and multiple marine natural resources are present within the Japanese EEZ. In September 2010, multiple scientific drilling boreholes were formed by the drilling vessel (D/V) Chikyu in the Okinawa Trough. Subsequent visits by research cruises have shown that sulfide chimneys, a mineral ore deposit enriched in valuable elements such as copper, lead and zinc, grew a height of 15 m within two years.
The research group of Professor Yasuhiro Kato at Frontier Research Center for Energy and Resources, Graduate School of Engineering, the University of Tokyo, and their collaborators analyzed the chemical and mineralogical compositions of the chimneys in detail, and calculated the mineral deposition processes from the hydrothermal fluid. On the basis of the results, they revealed that these new chimneys were formed by a mixing of ascending hydrothermal fluid and surrounding cold seawater resulting in the efficient precipitation of sulfide minerals. In particular, the creation of large hydrothermal vents more than 50 cm in diameter by D/V Chikyu, rarely formed in nature, induced the slow mixing of hydrothermal fluid and ambient seawater, resulting in a growth of the gigantic chimney.
"The conventional approach to development of natural resources is the exploration over a wide area to locate them. The result of this research suggests an innovative and efficient way of developing artificial marine mineral resources," says Professor Kato. He continues, "This could be seen as the creation of a "hydrothermal ore deposit plantation" on the seafloor for efficient resources extraction, by forming multiple artificial hydrothermal vents with vigorous hydrothermal activity."
This research was carried out in collaboration with the Japan Agency for Marine-Earth Science and Technology (JAMSTEC), Kyushu University, Tohoku University and Waseda University and D/V Chikyu's drilling was carried out during the Integrated Ocean Drilling Program Expedition 331.
Paper
Tatsuo Nozaki, Jun-Ichiro Ishibashi, Kazuhiko Shimada, Toshiro Nagase, Yutaro Takaya, Yasuhiro Kato, Shinsuke Kawagucci, Tomoo Watsuji, Takazo Shibuya, Ryoichi Yamada, Tomokazu Saruhashi, Masanori Kyo & Ken Takai, "Rapid growth of mineral deposits at artificial seafloor hydrothermal vents", Scientific Reports Online Edition: 2016/02/25 (Japan time), doi: 10.1038/srep22163.
Article link (Publication)
Links
Graduate School of Engineering
Department of Systems Innovation, Graduate School of Engineering
Kato & Nakamura Laboratory, Department of Systems Innovation, Graduate School of Engineering (Japanese)
Frontier Research Center for Energy and Resources, Graduate School of Engineering
Japan Agency for Marine-Earth Science and Technology (JAMSTEC)