ARTICLES

Subaru Telescope helps measure distance to mysterious fast radio burst
Source located 5 billion light years away!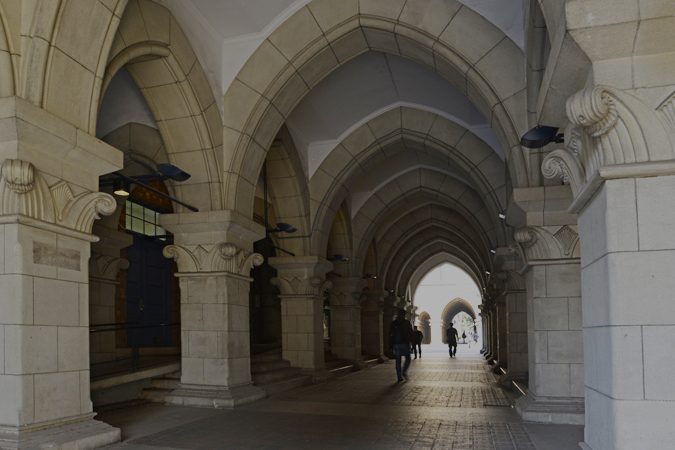 An international team including University of Tokyo researchers observed a mysterious astronomical phenomenon, called "fast radio burst" and determined its distance for the first time to be five billion light years away. Future research is expected to determine the character of the source of this phenomenon.
Mysterious flashes lasting only a few milliseconds, called "fast radio bursts (FRBs),"can be detected when we are observing radio waves from space. They were discovered just nine years ago. From their radio properties, it has been speculated that they are distant objects located at five to ten billion light years away, rather than closer known astronomical objects (such as pulsars, rapidly rotating neutron stars that emit regular pulses of electromagnetic radiation ) located in our Galaxy. However, there have been no reports of direct distance measurement, and there was even a claim that FRBs are not astronomical, but a phenomenon occurring in Earth atmosphere.
An international team, including Professor Tomonori Totani's research group at the University of Tokyo Graduate School of Science and the National Astronomical Observatory of Japan, has for the first time determined the host galaxy of a FRB detected by the Parkes radio observatory in Australia, and found that it is indeed located five billion light years away. This proves that FRBs are indeed energetic explosions located at cosmological distances. The host is an elliptical galaxy, which is composed of a population of old stars, thus favoring scenarios such as binary neutron star mergers as the origin of FRBs.
"This result sheds new light on a problem in cosmology. The amount of known matter (elements) is predicted by the standard cosmological model, but only less than 10% of that amount is found as stars in galaxies. More than 90% is thought to exist as diffuse gas in intergalactic space, but there was no observational proof," says Professor Totani. He continues, "Radio waves are delayed when they pass through material, and using this effect the team calculated the density of intergalactic medium. We found that it is in good agreement with the prediction by standard cosmological theory. This means that we now know the location of all elements in the universe."
Press release (Japanese)
Paper
E.F. Keane et al., "The host galaxy of a fast radio burst", Nature Vol. 530, 453-456, (2016), doi: 10.1038/nature17140.
Article link (Publication)
Links
Department of Astronomy, Graduate School of Science
Totani Laboratory, Department of Astronomy, Graduate School of Science