ARTICLES

Potential carcinogen associated with occupational bile duct cancer
Carcinogenic candidate is excreted into bile from liver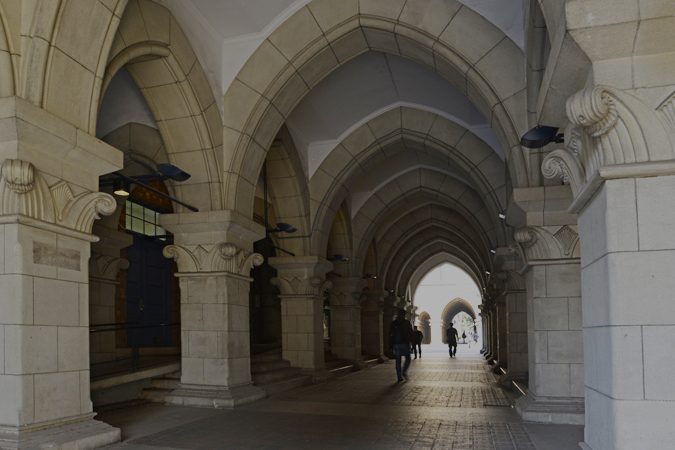 Researchers at the University of Tokyo have revealed that when 1,2-dichloropropane, a chemical often used in cleaning liquids in the printing industry, is metabolized in the liver, a potential carcinogen is excreted into the bile. These findings indicate a relationship between chronic exposure to chlorinated organic solvents and bile duct cancer risk in humans.
In 2014, the International Agency for Research on Cancer re-classified the chlorine-based organic cleaning agent 1,2-dichloropropane (DCP) into Group 1 (Carcinogenic to humans) from Group 3 (Not classifiable as to its carcinogenicity to humans) based on a major issue in Japan: an outbreak of cholangiocarcinoma (bile duct cancer) among young workers with long-term exposure to very high levels of 1,2-DCP at printing plants where it was used as an ink-removal agent. Although a relationship between the incidence of bile duct cancer and occupational exposure to 1,2-DCP had been suggested based on an epidemiological study, there was no biological evidence to explain the delayed onset of bile duct cancer and the general risk of developing it.
The research group of Project Assistant Professor Yu Toyoda, Assistant Professor Tappei Takada and Professor Hiroshi Suzuki at the University of Tokyo Hospital Department of Pharmacy used a mass analysis technique to carry out an exhaustive survey of the components of bile, and humanized-liver mice in which most of the liver has been replaced with human cells, to show that carcinogenic candidate compound from 1,2-DCP was excreted from the liver into the bile.
These findings partially uncover the latent relationship between chronic exposure to 1,2-DCP and bile duct cancer risk in humans, with metabolites produced by the body's natural detoxification systems increasing the risk of bile duct cancer as a plausible explanation. Although the present study did not fully elucidate the molecular mechanisms of carcinogenesis in the bile duct, the results could propose a new paradigm for understanding bile duct cancer biology and related risks. As other hazardous substances may also be associated with the development of bile duct cancer by similar mechanisms, Toyoda hopes that this research may pave the way to understanding the mechanism of onset and development of bile cancer, a disease for which there are few effective therapies.
Press release (Japanese)
Paper
Yu Toyoda, Tappei Takada & Hiroshi Suzuki, "Halogenated hydrocarbon solvent-related cholangiocarcinoma risk: biliary excretion of glutathione conjugates of 1,2-dichloropropane evidenced by untargeted metabolomics analysis", Scientific Reports Online Edition: 2016/04/18 (Japan time), doi: 10.1038/srep24586.
Article link (Publication)
Links
The University of Tokyo Hospital
Department of Pharmacy, University of Tokyo Hospital (Japanese)