ARTICLES

Molecular motor carries sense of pain
Cellular transport in peripheral pain neurons augments pain sensitivity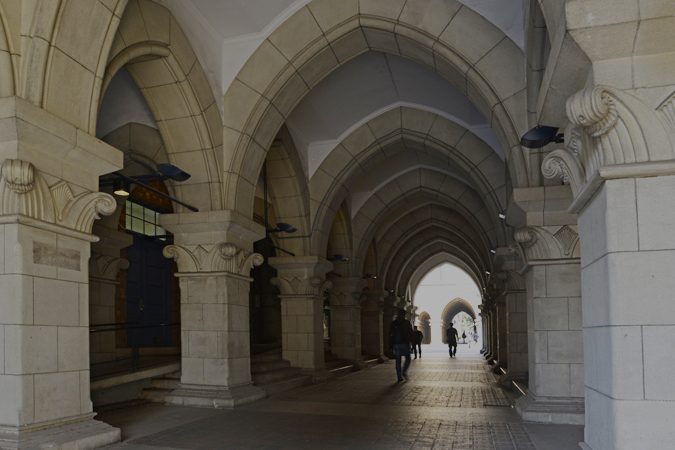 Researchers at the University of Tokyo have demonstrated that our sense of pain is supported by the function of a kinesin molecular motor that transports a type of protein-carrying organelle down the peripheral neuronal axons. This experiment carried out in mice offers new insights into novel therapeutic targets for development of analgesics for pain control.
Our sense of pain can drastically affect the quality of life of patients with chronic diseases such as terminal cancer. At the same time, the lack of a sense of pain or heat would be a major disadvantage in our daily lives. However, many aspects of how our sensation of pain is regulated and the molecular mechanism by which it functions remain unknown.
The research group of Project Professor Nobutaka Hirokawa, Research Assistant Yosuke Tanaka and their colleagues at the University of Tokyo Graduate School of Medicine has experimentally generated a new pain-insensitive laboratory mouse model by half deleting the function of the kinesin superfamily (KIF) molecular motor, KIF1A, and found that it showed a progressive disorder in heat and pain sensation. The researchers also discovered that the KIF1A motor transports organelles carrying the neurotrophin receptor tyrosine kinase (TrkA) down the axons of peripheral sensory neurons that are first to receive stimuli from the outside world. The normal pain sensation arises when TrkA increases the sensitivity of the receptor protein TRPV1 that senses pain.
More than 45 members of the KIF superfamily of molecular motors are expressed in our cells. They transport organelles and functional molecules like a freight train on the railroad, but their detailed functional significance and mechanisms are still largely unknown. This finding has for the first time revealed the physiological and clinical relevance of the KIF1A motor in the primary sensory neurons.
"We've been excited to realize that KIF motors support everything in our life," says Hirokawa. He continues, "Including our sense of pain, even."
Press release (Japanese)
Paper
Yosuke Tanaka, Shinsuke Niwa, Ming Dong, Atena Farkhondeh, Li Wang, Ruyun Zhou, Nobutaka Hirokawa, "The Molecular Motor KIF1A Transports the TrkA Neurotrophin Receptor and Is Essential for Sensory Neuron Survival and Function", Neuron: 2016/06/03 (Japan time), doi: 10.1016/j.neuron.2016.05.002.
Article link (Publication)
Links
Department of Cell Biology and Anatomy, Graduate School of Medicine