ARTICLES

Why degree of damage to stomach differs between H. pylori strains
Structure of cancer-causing protein is key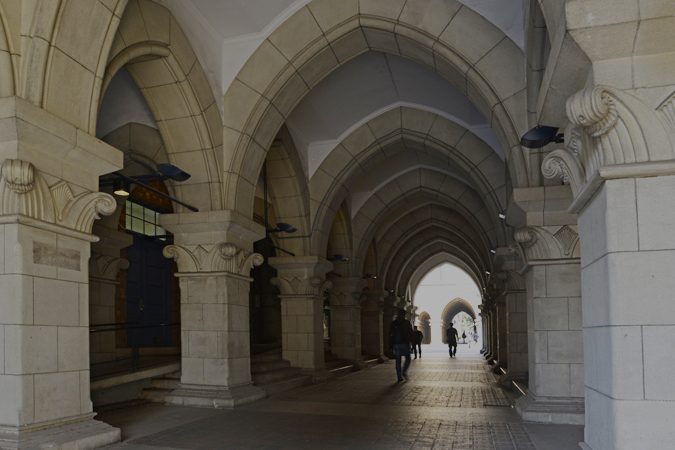 A research team at the University of Tokyo has found that variations in the CM motif, a particular region of the cancer-causing protein CagA produced by the bacterium Helicobacter pylori, is associated with the degree of damage that H. pylori causes to the mucous membrane lining of the stomach. The study paves the way for developing new therapeutics for prevention and treatment of injury to the gastric mucous membrane by H. pylori.
H. pylori CagA, a protein which H. pylori injects directly into cells of the human stomach mucous membrane, is critically involved in the development of gastrointestinal diseases such as atrophic gastritis, peptic ulceration, and gastric cancer. These H. pylori-associated diseases are extremely common in the East Asian countries Japan, China, and South Korea.
Interestingly, there is a substantial difference in the structure of CagA between H. pylori strains circulating in East Asian countries and those circulating in the rest of the world. This suggested that the ability of CagA to cause injury to the stomach could be related to the structural difference of the protein from one H. pylori strain to another.
Through a quantitative approach, the research team of Professor Masanori Hatakeyama at the Graduate School of Medicine, the University of Tokyo, found that a sequence in CagA termed the CagA multimerization (CM) motif, which is known to be unique in each regional strain, influences the strength of interaction between CagA and its cellular target, the protein PAR1b. CagA protein, by binding to the PAR1b protein, exerts its damaging effect on the gastric mucous membrane.
Western-type CagA species contain variable copies of Western-specific CM motif. The strength with which Western CagA bound to Par1b was proportional to the number of copies of these CM motifs. In addition, East Asian CagA species, which usually only contain a single copy of the East Asian-specific CM motif, bound to PAR1b to a similar degree as Western CagA containing two Western-specific CM. In contrast, Amerindian CagA prevalent in the Amazon basin area, which also contains a unique CM motif, was unable to bind to PAR1b. These results led the research team to conclude that it is differences in the structure of the CM motif in H. pylori protein CagA that determine the degree of injury to the gastric mucous lining caused by H. pylori.
"We were very excited to learn that a few amino acid alterations in CagA, the factor through which H. pylori causes damage to the stomach, may give rise to quite different clinical outcomes," says Hatakeyama. He continues, "This finding will also contribute to a deeper understanding of the mechanism that leads to the development of gastric cancer."
Paper
Hiroko Nishikawa, Takeru Hayashi, Fumio Arisaka, Toshiya Senda and Masanori Hatakeyama, "Impact of structural polymorphism for the Helicobacter pylori CagA oncoprotein on binding to polarity-regulating kinase PAR1b", Scientific Reports Online Edition: 2016/07/22 (Japan time), doi: 10.1038/srep30031.
Article link (Publication)
Links
Department of Pathology, Immunology and Microbiology, Graduate School of Medicine (Japanese)
Laboratory of Microbiology, Department of Pathology, Immunology and Microbiology, Graduate School of Medicine