ARTICLES

Muography meets art
Entity in a virtual image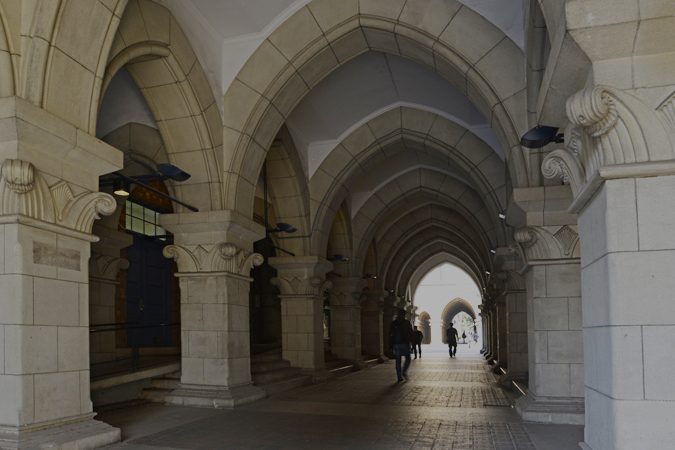 This illustrated book explores the principles, apparatus, and findings of the emerging particle imaging technique, muography (imaging objects such as volcanoes), by employing annotated graphic renderings to create a two-dimensional "muography museum" collection.
The book—a collaboration between Project Associate Professor Hiroyuki Sekioka at the University Museum and Professor Hiroyuki Tanaka at the Earthquake Research Institute, the University of Tokyo—expands on themes introduced at "Muography: perspective drawing in the 21st century," a special exhibition commemorating 150 years of Japan-Italy diplomacy, and showcases visual works representing the features of muography that were not exhibited at the show. (The exhibition was held at the science and culture museum, Intermediatheque, in Tokyo, from December 2015 to May 2016.) This title introduces the reader to an unconventional worldview put forth by a visual exploration of the muon, the invisible particles "inherently existing in space-time," through graphic design, and more generally, the convergence of art and science.
Muons, which are a type of elementary particle, are coupled with mesons, a particle, and neutrinos, another elementary particle, within space-time. In other words, if we were to observe our everyday world through a special apparatus, we would find, surprisingly, that these particles transform themselves (decay) in a short timespan: mesons into muons, and muons, in turn, into neutrinos. Muography lets us perceive with our eyes—with the help of muons, which are invisible and whose existence is fleeting—invisible phenomena inside gigantic objects that we normally would not be able to see. The book presents this imaging technology through the perspective of museum design science by exploiting the dynamism that is intrinsic to equations, apparatus, and results; it also incorporates bold typographic design to elucidate and emphasize the content and to visually stimulate the viewer with effects not commonly found in academic science books.
Book
Hiroyuki Tanaka and Hiroyuki Sekioka (eds.) MUOGRAPHY (Tokyo:Earthquake Research Institute and University Museum, The University of Tokyo, 2016)
Links