ARTICLES

Ethics of teaching and learning
Current practices perpetuate advanced liberal modes of government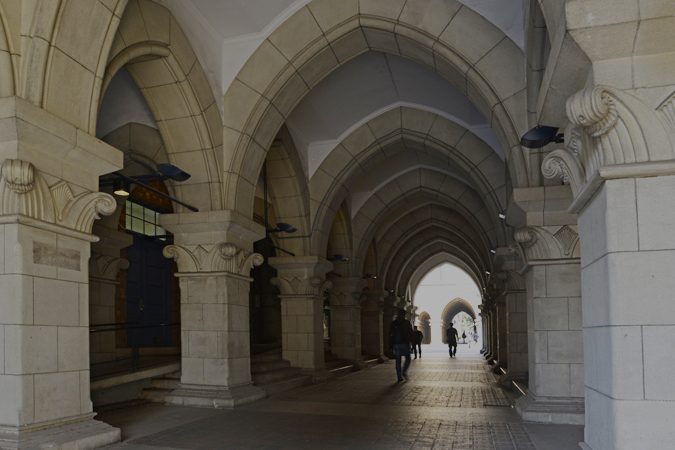 A study by a University of Tokyo researcher shows that the ethics developed by university teaching and learning practices embody advanced liberal modes of government. By deploying a philosophical critique of current practices, the study helps address the wider concern of understanding the human condition in modern technological societies.
The research claims that the imperatives of advanced liberalism have infiltrated today's university, which brings into question the purpose of a critical pedagogy. Historically, the latter sought to cultivate critical citizens by juxtaposing knowledge with power, with knowledge typically seen as the means to emancipation from power.
The current study rejects the possibility of demarcating knowledge from power. Associate Professor Bregham Dalgliesh of the Graduate School of Arts and Sciences at the University of Tokyo proposes that ethics is the effect of what the French philosopher Michel Foucault termed regimes of truth, or the confluence of power, knowledge, and ethics. Recent teaching and learning practices that focus on active learning—where the traditional teacher, as the sage-on-the-stage, has been supplanted by the instructor, who acts as a guide-on-the-side—do no more than reproduce the way students are expected to conduct themselves according to advanced liberal modes of government. The innocuousness of these changes in student conduct is highlighted by its ethical significance. Following Foucault's demarcation of ethics from morality, four elements of ethics are discerned and mapped onto teaching and learning regimes: the ethical substance, or what to act on (mind); the ethical work, or how to act upon (individualization); the mode of subjectification, or who must act (autonomous learners); and the ethical conduct, or why we must act (self-entrepreneurial subjects).
The research suggests that the academic's present ambivalence between their former identity as a teacher and their current role as an instructor can be resolved in the classroom itself through a provocative ethical relation to the student, which simultaneously serves as a form of resistance to teaching and learning regimes. Looking at the bigger picture, the research warns against the complicity of the university in inadvertently upholding hegemony and exclusion by producing docile students whose individualization blinds them to larger moral questions. If globalization is embraced uncritically, the university risks taking on a corporate identity that is at odds with its historical mission of independent inquiry and the training of critical citizens.
"Internationalization is the buzzword in higher education today, yet its relationship to globalization is typically overlooked or, at best, they are treated as synonyms," says Dalgliesh. He continues, "Linking ethical self-formation in the classroom to the context of global advanced liberal discourses of freedom reveals the risk we run when we do so."
Paper
Bregham Dalgliesh, "The governmentality of teaching and learning: acquiescence or resistance?", Critical Studies in Teaching and Learning Online Edition: 2017/06/26 (Japan time), doi: 10.14426/cristal.v5i1.105.
Article link (Publication)
Links
Graduate School of Arts and Sciences
Global Faculty Development, Graduate School of Arts and Sciences
Programs in English at Komaba (PEAK), Graduate School of Arts and Sciences