President Gonokami's Comments on the Successful Launch of the Soyuz Spacecraft Carrying Astronaut Takuya Onishi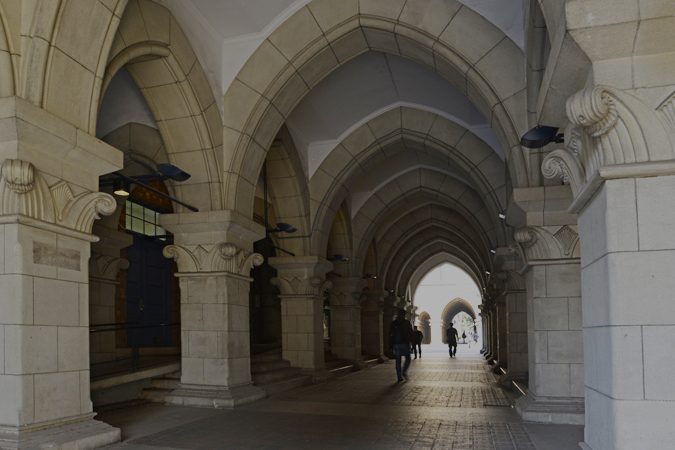 The Russian Soyuz spacecraft 47S/MS-01 has been successfully launched into space, carrying University of Tokyo alumnus and astronaut Takuya Onishi.

Mr. Onishi graduated from the Department of Aeronautics and Astronautics of the University's Faculty of Engineering in March 1998, and became an astronaut after working as a commercial airline pilot. Mr. Onishi will be living in space for approximately the next four months as a crew member of Expedition 48-49 to the International Space Station (ISS).

Driven by phenomenal advances in science and technology, humanity has become capable of accomplishing great things once considered impossible, and continues to expand its frontiers by leaps and bounds. However, much of outer space remains uncharted territory, containing limitless potential. This is the allure of space exploration. During their stay at the ISS, Mr. Onishi and his crewmates will be conducting numerous experiments in a zero gravity environment. These experiments, in a diverse array of fields including the life sciences, medicine, materials science and environmental science, are expected to contribute to the further advancement of humankind.

Mr. Onishi has said that the desire of human beings to travel to places far away, to see things that they had never before seen, and to constantly aim ever higher is what compelled them to form civilizations. The pursuit of the unknown leads to new discoveries, which, in turn, motivate individuals to pursue the unknown even further. Through this continuous cycle of pursuit and discovery, civilization was created by humankind. Considering the long timespan of human history, our exploration of outer space has only just begun. The challenges undertaken by Mr. Onishi and his colleagues today will undoubtedly present to us a grand opportunity to deepen our understanding of the universe.

In order to fulfill their mission in outer space, teamwork among the crewmembers will be essential. In the President's Address I made at the Spring Undergraduate Matriculation Ceremony in April 2016, I asked our new students to cultivate friendships with fellow students coming from across Japan and all over the world so that they can learn to compete with and trust each other. I heard that during his training as an astronaut, Mr. Onishi was greatly inspired by other Japanese astronauts. For astronauts working in the ISS, a strong relationship built on trust with crew members on board and staff in the mission control centers on the ground is indispensable. During their stay on the ISS, the crew will likely experience many difficulties that that will remain unknown to us. I believe that they will overcome these difficulties by sharing their knowledge and working together.

I anticipate that Mr. Onishi will send many messages full of hope to us from space. His messages and activities may allow individuals to feel a closer connection to the universe, particularly inspiring the youths and children who will support our future. Also, Japanese science and technology is set to play a major role in activities conducted on the ISS. Individuals all over the world will witness the excellence of Japanese science and technology through Mr. Onishi's work.

The University of Tokyo has aspired to train dynamic and responsible knowledge professionals who, equipped with both high-level expertise and an international perspective, can take the lead in collaborative knowledge creation. I believe that Mr. Onishi, a pioneering knowledge professional, will make the best use of his abilities and contribute to human society. I sincerely hope that as a graduate of the University of Tokyo, Mr. Onishi will not only successfully accomplish his mission, but also that he will fully enjoy his four-month stay on the ISS and return to our beautiful Earth as a symbol of our hopes and dreams.


Makoto Gonokami
President
The University of Tokyo

July 7, 2016
Classification
Other
Intended for
General public / Enrolled students / Applying students / International students / Alumni / Companies
Mr. Onishi during a press conference ©JAXA

The crew of Expedition 48-49 ©JAXA/NASA

Soyuz rocket carrying the Soyuz MS-01 spacecraft (47S) positioned on the launch pad ©JAXA