Grand Opening of the Newly Renovated Chūō Dining Hall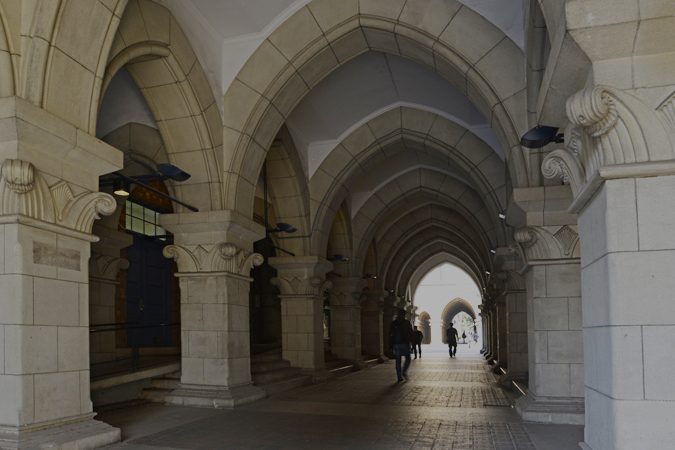 As part of the 140th anniversary of the University of Tokyo, the Chūō Dining Hall underwent a complete renovation and officially reopened on April 2nd.

Since its establishment in 1975, the dining hall has been an integral part of campus life for over four decades; however, the facility has shown significant wear in recent years. Also, with the increase of international students, there has been a shift in the environment as well as members of the University community, leading to demand for a dining hall that catered to these changes. The new dining hall therefore offers an array of choices on the menu, with halal and vegetarian options, healthy meals, as well as a live kitchen, and a café on the second floor with a relaxed atmosphere. Other improvements include the ability to process cashless IC card (prepaid transportation card) transactions, better traffic flow during peak hours, and the implementation of the "Gaku Pass" system, which allows students or their guardians to track their meal history. Moreover, we have put in an elevator and a concierge in an effort to make it as accessible as possible. The number of seats has also increased, and with the revitalized ceiling design, there is a bright ambience with natural lighting shining through. We have entered a new era for the much-loved Chūō Dining Hall—we look forward to seeing you there.


Opening hours from April 2nd: Mon-Fri 08:00-21:00. Weekends and holidays 11:00-19:00.
Classification
Other
Intended for
General public / Enrolled students
1st floor of the Chūō Dining Hall