High School/University Joint Program supported by the Boeing Company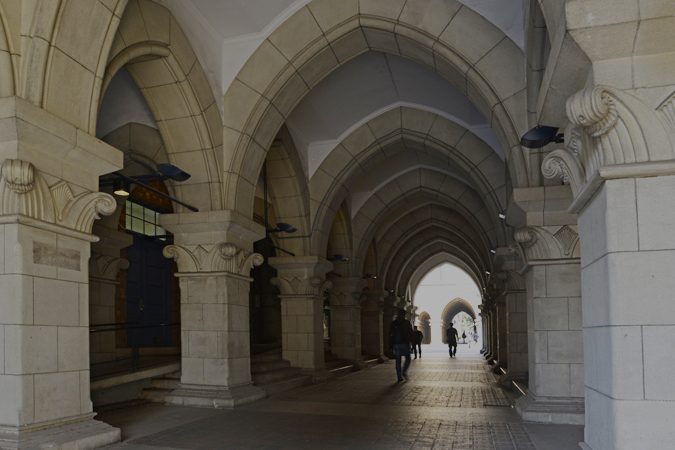 Date of activity: August 2, 2013
The University of Tokyo and the Boeing Company have been collaborating to foster "promising scientists and engineers who will lead the world's future" under the Boeing Higher Education Program. As a part of this program, we held the 1st Aeronautical lecture at Hongo Campus including an internet live lecture with Seattle on the 2nd of August. 48 students from Urawa High school in Saitama Prefecture joined this event.
 The purpose of this program is mutual education both for high school students and for university students and staff. High school students can learn the relationship between subjects in high school and research and technology in society. University students can reconsider scientific knowledge by explaining research topics to younger students.
The program started from 8 o'clock in the morning JST, considering the time difference with Boeing in Seattle. Firstly, an engineer of Boeing's Research and Development Division explained the aircraft industry using internet and answered questions of students by international call. English was used in this session. Secondly, Professor Suzuki from Department of Aeronautics and Astronautics gave a lecture about aircraft technologies from fundamental to advanced topics. After these lectures, students were divided into four groups, i.e., Structure, Aerodynamics, Control, and Propulsion, and visited four laboratories. Each group participated in experiments at each laboratory and collected information for the final task "Designing a Future Aircraft".
Finally, four teams containing members of each group were constructed and engaged on the final task. Each team presented their idea for a Future Aircraft. There were keen discussions between the teams.
One high school student expressed the impression that "It was a good chance to get a global point of view", and another student said "I want to enter an aerospace filed". After the program, high school teachers and university students/staffs exchanged thoughts about the relationship between high school and university education programs.
Based on this program, we would like to expand the High School/University Joint Program to include many more high schools.

Internet lecture by Boeing's engineer from Seattle

Experiments in a laboratory

Presentation of the ideas for Future Aircraft