Debriefing Meeting for "Hands-on Activities Program 2012"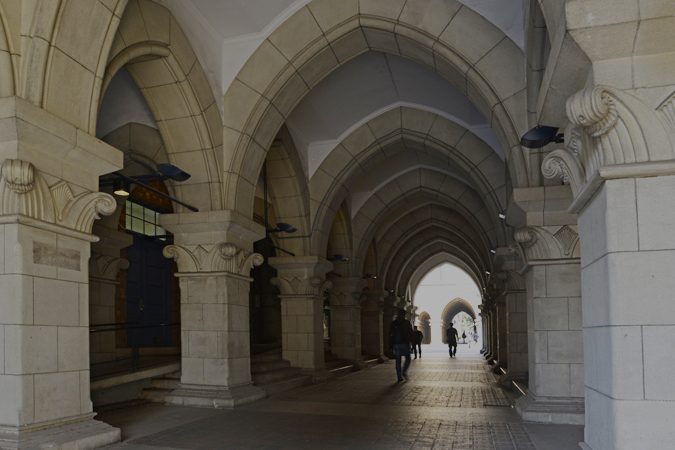 Date of activity: March 1, 2013
The University of Tokyo has trialed a "Hands-on Activities Program" from July to December 2012 to support and encourage undergraduate students to engage in a range of extracurricular activities. A program debriefing meeting was held on March 1 at Faculty of Engineering Building 2 on the Hongo Campus. A total of 160 members attended the meeting, including students, members of host organizations, and members of the academic and administrative staff of the University of Tokyo.

In his opening address, Executive Vice President Mutoh praised the safe and successful completion of the first trial Hands-on Activities Program. President Hamada expressed his gratitude to the host organizations and those involved and thanked participating students for their efforts. Programs were all conducted under the University of Tokyo's plan to foster students who are "more resilient, more global" and able to become global leaders among the next generation.

Four program teams made presentations about their experiences during hands-on activities, as representatives of 36 programs: "Experiencing Agriculture and Fishery" (Aomori-ken), "Field College in Tourism, Kaga-onsen Campus" Experience Event (Ishikawa-ken), "Participation in a local Summer School" (Universiti Teknologi PETRONAS, Malaysia) and "Learning about Careers in the U.S." (United States). The presentations were followed by comments from representatives of host organizations: Mr. Shigemitsu Niioka, President of Niioka Farm; Ms. Chizuko Yamamoto, Vice Chairman of town volunteer group "Iibe! Fukaura" from Fukaura-machi, Nishi Tsugaru-gun, Aomori-ken; Mayor Shuichi Teramae of Kaga City; Deputy Vice Chancellor Mohamed Noor Rosli Baharom of Universiti Teknologi PETRONAS; and Dr. Masako Ohsako of Satsuki-Kai America, a University of Tokyo alumnae association.

Finally, Working Group Chair Hiroyuki Yamato, Professor at the Graduate School of Frontier Science, gave a summary of the programs, the working group's support and implementation structure, and program evaluation and achievements, ending the meeting on a high note.

Given the excellent outcomes and experience of this year, the Hands-on Activities Program will be offered again in 2013.


Day Center maintenance activity (Borneo, Malaysia)

Left:Rectal examination experience (University Graduate School of Agricultural and Life Sciences farm, Ibaraki Prefecture) Right:Organic farming experience (New Jersey, U.S.)

Top row: Student presentations. Bottom row: Host organization presentations.