Visit from the President of Seoul National University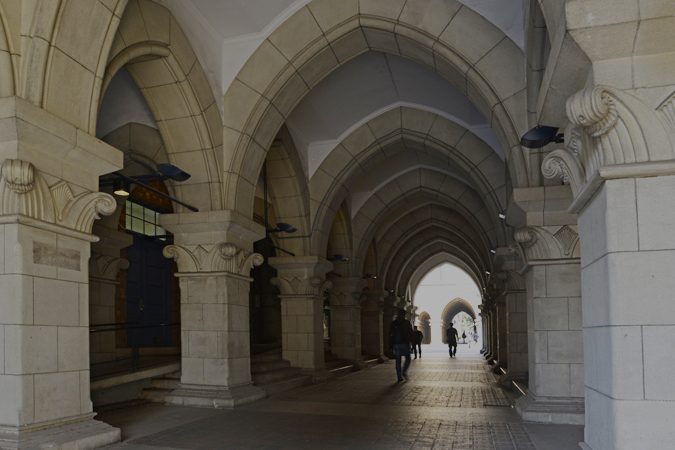 Date of activity: February 17, 2015
On February 17, a meeting to discuss a Strategic Partnership between UTokyo and Seoul National University (SNU) took place in the Conference Room of the Ito International Research Center with Vice President Masashi Haneda of UTokyo, Vice President Jong-ho Jeong of SNU and other members of both universities present.

Prof. Naoto Sekimura started the meeting with an introduction to the concept of the Strategic Partnership held by UTokyo which was followed by a more detailed explanation from Prof. Kiichi Fujiwara on the Strategic Partnership between UTokyo and SNU and a discussion among those present after the explanation. Prof. Shigeto Sonoda then gave an explanation on the Joint Summer Program between the two universities, which was followed by exchanges of opinions on the matter.

After this, the venue was changed to the Kaitoku-kan, where President Nak-in Sung and VP Jeong of SNU made a courtesy call on President-elect Prof. Makoto Gonokami, VP Haneda and Prof. Ken Furuya, the next Executive Vice President in charge of International Affairs, in the western-styled room.

A luncheon was served in the Japanese-styled room where President Junichi Hamada, Executive Vice President Masako Egawa, and VP Haneda, together with the President and Vice President of SNU and other members were present.

This visit is expected to encourage further academic interaction between UTokyo and SNU, with one such form being the exchange of faculty members and students as well as the pursuit of collaborative research.
Luncheon

Courtesy call on President-elect Prof. Makoto Gonokami

Strategic Partnership Meeting