ARTICLES

Symposium Held to Commemorate the 130th Anniversary of UTokyo's Misaki Marine Biological Station and Expanded Participation in the Miura Pearl Project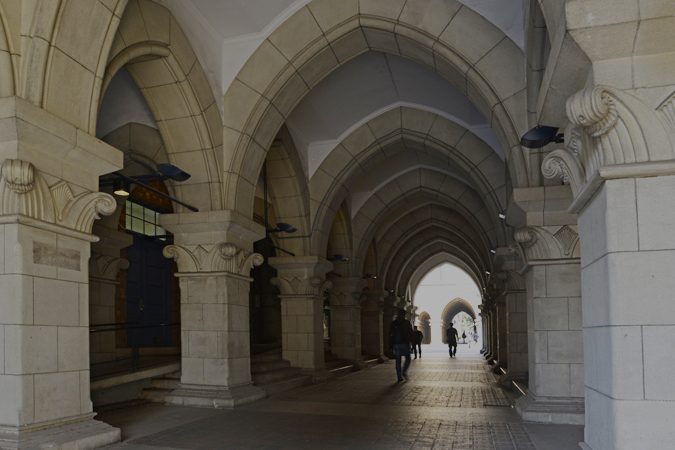 Date of activity: January 28, 2017
A symposium commemorating the 130th anniversary of UTokyo's Misaki Marine Biological Station and the increase of organizations participating in the Miura Pearl Project was held at the Miura Community Hall in Miura City, Kanagawa Prefecture, on the afternoon of Saturday, January 28th, 2017.

The Miura Pearl Project was launched in 2013 with the dual goals of reviving the practice of pearl culturing in Miura and developing teaching materials for marine education. The Project has thus far been a collaboration among a number of organizations, including Miura City, K. Mikimoto & Co., Ltd., Keikyu Aburatsubo Marine Park Company, the Miura Fisheries Cooperative and the Misaki Marine Biological Station, the University of Tokyo. This Symposium marks an increase in the number of organizations involved in the Project, with Kanagawa Prefecture, Keikyu Corporation, Fujitsu Limited, Kanagawa Prefectural Marine Science High School and additional entities from the University of Tokyo joining the effort to expand the Project's activities.

The Symposium began with opening remarks from President Makoto Gonokami of the University of Tokyo and Mayor Hideo Yoshida of Miura City. They were followed by statements from President Hitoshi Yoshida of K. Mikimoto & Co., Ltd., President Kazuyuki Harada of Keikyu Corporation, and Governor Yuji Kuroiwa of Kanagawa Prefecture, whose organizations all have deep ties with the Miura Pearl Project. Also, Shinjiro Koizumi, a member of the House of Representatives, spoke in support of the Project.

The main event of the Symposium was divided into three parts, with the first being a presentation from Director Koji Akasaka of the Misaki Marine Biological Station. His talk, titled "The University of Tokyo Misaki Marine Biological Station and the Waters off of Miura," focused on the Station's history and research conducted there. At the beginning of the second part, the Executive Secretary Soichi Shibuya of "Miura Gaku" (Study of Miura) and the Miura Oceanic Education Laboratory gave an overview of the marine education carried out by his institution that uses Miura pearls. Then, the venue erupted in thunderous applause after students from Miura Municipal Nako Elementary School took to the stage to give a presentation about their hands-on experiences doing hama-age (harvesting pearls from oysters) and kaku-ire (inserting pearl nuclei into oysters to create cultured pearls). Then, Chief of General Affairs Kazuhisa Kaneko of the Keikyu Aburatsubo Marine Park Company presented an introduction to the Miura Pearl Project, which is being carried out in the Park.

Editor and art critic Goro Yamada joined President Gonokami, Mayor Yoshida, Representative Koizumi, and Director Akasaka for the third part of the Symposium, which was a panel discussion. The panelists had an enthusiastic conversation about the magnificence of the waters off of Miura, which have been called the "sea of miracles," as well as future developments in the Miura Pearl Project.