Global Leadership Program in Sweden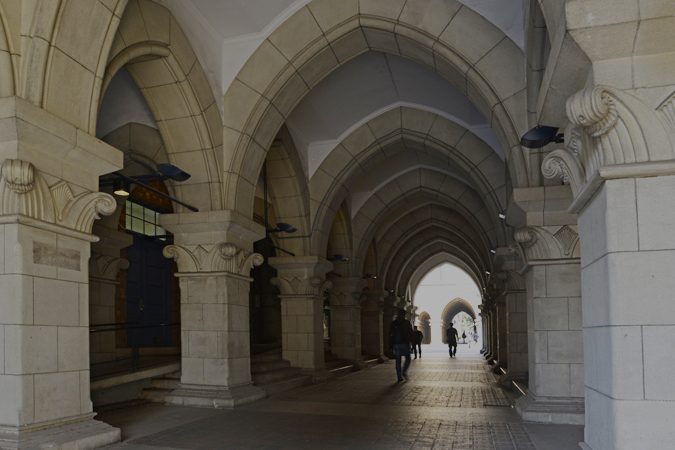 Date of activity: February 22, 2016 - February 27, 2016
The Graduate School of Education and the Faculty of Education offered the second study program for graduate and undergraduate students in collaboration with Stockholm University in Sweden that has a departmental agreement on student exchange, organized under the Top Global University Project. From 22nd to 27th Feburary 2016, the Global Leadership Program in Sweden was held for six days to visit the Department of Education, Stockholm University. In addition to the exchange of students, an international symposium titled Education in the Era of Globalization: Towards the Realization of Sustainable Future was included in the program for the graduate students to present research outcome and jointly organized by the Graduate School of Education at the University of Tokyo and the Department of Education at Stockholm University. The undergraduate participants from the Faculty of Education, the University of Tokyo, also presented their academic work during the symposium.

Together with local graduate students, 5 graduate and 13 undergraduate students from the University of Tokyo participated in the activities offered in Stockholm for three days under Associate Professor Yuto Kitamura and three other staff members. One graduate student from the School of Agricultural and Life Sciences also participated. On the first day, presentations introducing both universities were given, followed by a guided campus and city tour offered by volunteer graduate students from Stockholm University. On the second day of the symposium, following presentations of the faculty members in the morning, the student session was held in the afternoon and the participants presented their academic work in three groups. The audience, both the students and faculty members from the universities, gave favorable comments in addition to posing questions during the discussion periods after the presentations. In the evening, a reception was held on campus and was a good opportunity for all the participants to network with each other. During coffee breaks and the reception, the students from the University of Tokyo made efforts to engage in conversations with students and staff members of Stockholm University in a proactive manner. This showed their high awareness of the importance of being social and interactive.

On the final day, the students visited local schools in two groups with local students and staff members from Stockholm University. The students had enough time to explore the schools with detailed explanations and guidance from the principals and teachers. The questions that the students asked were carefully and thoughtfully answered at each institution.

The participants acquired further understanding of how education should be considered in this era of globalization through the opportunities of this exchange program, which made the program significant.

Associate Professor Yuto Kitamura and Stockholm University Vice-Chancellor Astrid Söderbergh Widding

A student from the University of Tokyo giving a presentation at the symposium

Participants from the University of Tokyo and Stockholm University