RCAST's Department of Advanced Interdisciplinary Studies Holds Kabuki Event for International Students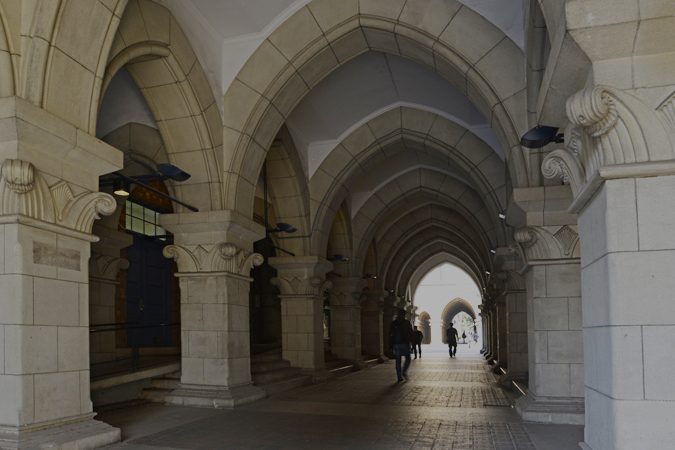 Date of activity: February 23, 2018
As part of the international student support provided by the Department of Advanced Interdisciplinary Studies, a kabuki event was held on February 23, 2018 at ENEOS Hall, Research Center for Advanced Science and Technology (RCAST) Building 3S. This annual event is one of the international exchange activities the Department offers for international students, foreign researchers, Japanese students and faculty members.

For this year's event, a number of international students and foreign researchers, not only from RCAST but also from Institute of Industrial Science (IIS), enjoyed watching and experiencing traditional Japanese art.

Following an opening address by the director of RCAST, Professor Ryohei Kanzaki, the attendees experienced performing a kabuki movement called "mie," in which kabuki actors strike powerful poses. The dynamic actions and the sharp sound of striking wooden clappers captured the audience as swordfighting scenes and the short play "Kagami-jishi" were performed on stage. At the end of the event, the kabuki actors welcomed requests for photos with audience members.

This event presented a precious opportunity for participants to learn more about Japanese art and culture.
Mie lecture - participants enjoying doing "mie" poses

Performing the kabuki play "Kagami-jishi" (Mirror Lion)