The 1st Top Global University Joint Symposium Report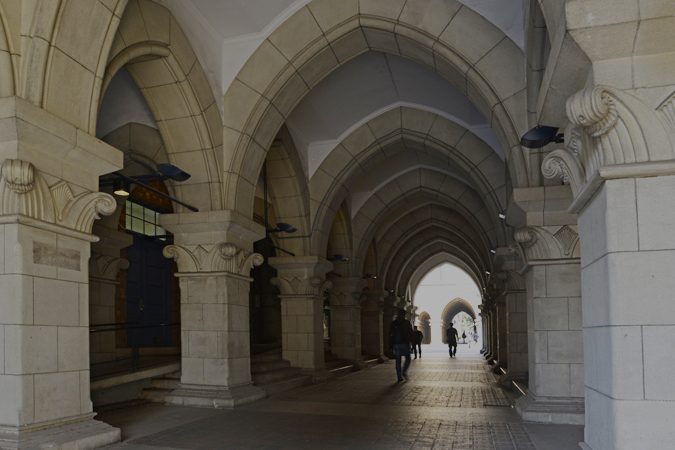 Date of activity: December 7, 2015
The 1st Top Global University Joint Symposium was held on Monday, December 7 at the UTokyo Ito International Research Center, hosted by the Japanese Ministry of Education, Culture, Sports, Science and Technology (MEXT) and the 37 universities selected for the Top Global University Project Initiative.
The symposium was organized as the first opportunity to showcase the Top Global University Projects together to people interested in university education, and its aim was to review the status of the projects after their first year and discuss the long-term prospects of the projects.

The symposium began with a greeting from host representative Hiroyuki Yamato, Executive Vice President (EVP) of UTokyo, followed by a guest greeting from Yutaka Tokiwa, Director-General of MEXT. Takeshi Kimura, Advisor of the National Institution for Academic Degrees and University Evaluation (NIAD-UE), gave a keynote lecture on his vision for Top Global University Project Initiatives, where he emphasized mobility and its positive effect on internationalization. Ken Furuya, EVP of UTokyo, presented the status of the project at UTokyo. Three other universities, Keio University, Chiba University and Ritsumeikan University, followed respectively to explain their own projects and approaches along the theme of university reform and globalization. Following the case presentations, a panel discussion was conducted with Naoto Sekimura, Special Advisor to the President of UTokyo, acting as moderator. The five panelists consisted of the four university speakers from the previous session and one panelist from MEXT. A lively Q&A session was also conducted in which participants discussed the challenges being faced currently and shared opinions on future prospects for the universities.
340 people from universities, governmental offices, foreign embassies, and companies participated in the symposium.

In addition to the symposium, posters from all 37 universities were on display in the Event Space and the venue became a place of active questioning and answering in front of the poster panels. A space in the lobby next to the reception desk was allocated for brochures from the 37 universities and many visitors showed interest, going around picking them up. After the symposium, a reception was organized in the Event Space with posters still on the walls. 103 people attended the reception and communicated amongst each other to strengthen their cooperation with each university to work on the same theme.

Please visit the symposium website to see more details and to download the pamphlet distributed on that day.
http://www.murc.jp/sp/1510/topglobaluniv37/index.html
The site is available only in Japanese and will be available until January 31, 2016.
A panel discussion conducted with Naoto Sekimura, Special Advisor to the President of UTokyo, acting as moderator

Ken Furuya, EVP of UTokyo, presenting the status of the project at UTokyo

Posters from all 37 universities on display