International Virtual Muography Institute Launched by Japan and Italy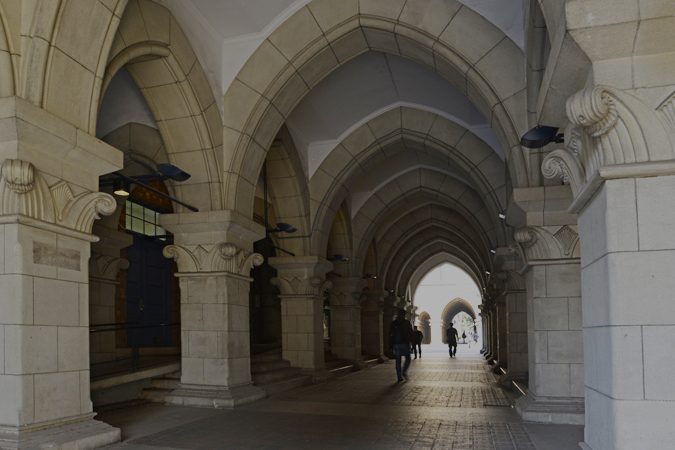 Date of activity: November 8, 2016
The launch of the International Virtual Muography Institute (VMI) was announced at the Italian Embassy in Japan on Tuesday, November 8, 2016.

This institute was created as part of a bilateral cooperation agreement between Italy and Japan to promote the development of muography, a new visualization technique that can scan the insides of volcanoes or seek out architectural structures buried beneath the earth.

Following the welcome address by the ambassador of Italy to Japan, H. E. Domenic Giorgi, Professor Hiroyuki Tanaka of the University of Tokyo's Earthquake Research Institute, Project Associate Professor Hiroyuki Sekioka of the University Museum of the University, Dr. Cristiano Bozza of the National Institute for Nuclear Physics (INFN) and the University of Salerno, and Associate Professor Hirohisa Mori of the International Research Center for Japanese Studies shared their excitement for VMI and unveiled the logo of the institute to the public.

In addition, Professor Kazushige Obara, director of the Earthquake Research Institute, and Dr. Corrado Perna, chief policy officer of the National Institute for Astrophysics (INAF), signed a letter of intent to cooperate on academic and research projects related to muography. This agreement expands on a cooperation agreement that was signed between the Earthquake Research Institute and INFN, and the agreement between the UTokyo institution and the National Institute of Geophysics and Volcanology (INGV) two years ago.
Logo designed by Project Associate Professor Hiroyuki Sekioka. A Japanese volcano in the middle is surrounded by the Italian word for muography, "MUOGRAFIA," symbolizing the cooperation between Japan and Italy

From left to right, Project Associate Professor Hiroyuki Sekioka, University Museum, University of Tokyo; Professor Hiroyuki Tanaka, Earthquake Research Institute, University of Tokyo; Ambassador of Italy to Japan, H. E. Domenic Giorgi; Dr. Cristiano Bozza, INFN and University of Salerno; and Associate Professor Hirohisa Mori of the International Research Center for Japanese Studies

Professor Kazushige Obara, Director of the Earthquake Research Institute, and Dr. Corrado Perna, Chief Policy Officer of INAF, shake hands after the signing ceremony