ARTICLES

2017 New Year's greeting from the University President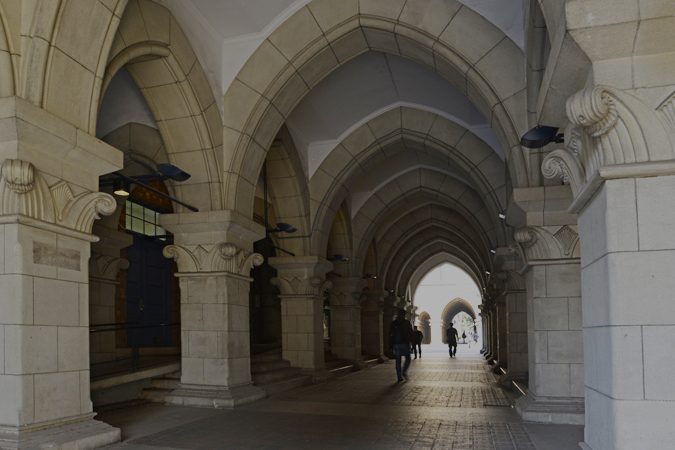 Date of activity: January 1, 2017
Following the 2015 Nobel Prize in Physics, awarded to Professor Takaaki Kajita of the University of Tokyo, in 2016 we had the great pleasure of seeing the Nobel Prize in Physiology or Medicine awarded to Honorary Professor Yoshinori Ohsumi of the Tokyo Institute of Technology.

Professor Ohsumi graduated from the University of Tokyo's College of Arts and Sciences and earned his doctorate from our Graduate School of Science. After a period conducting postdoctoral research at Rockefeller University, he worked as a research associate and then lecturer at the Faculty of Science, before returning as associate professor to the College of Arts and Sciences. We consider it a great honor that his research on autophagy, which won him the Nobel Prize, started with his discoveries during this time.

This year, we mark the University of Tokyo's 140th anniversary. Over the last 140 years, astounding progress in science and technology, above all in high speed communications and transport, has expanded humanity's capabilities by leaps and bounds and spurred dramatic social transformation. Local news now travels the globe instantaneously, and individual actions reach across national borders to encompass the whole world.

At the same time, we must not forget that many serious global challenges—such as the depletion of natural resources, environmental degradation, global financial insecurity, regional disparity and religious conflict—are more far-reaching and complex than ever. Such serious challenges are cause to ask if our basic socioeconomic systems, nurtured over the centuries, are not in need of updating to suit the demands of the modern world.

2016 was a momentous year, beginning with a global financial crisis and continuing with large-scale terror attacks around the world. In June, citizens of the United Kingdom voted to leave the European Union, and we have yet to see the full impact of the result of the United States presidential election in November. Future generations may look back on 2016 as a historical turning point.

Unfortunately, at just this important time, many around the world are losing faith in scholarship and denying its power to improve society. However, we must not abandon our responsibility to create a better world for all. Sharing a common vision for humanity's future and working together to restore faith in scholarship, we must propose new systems able to sustain a fair and stable society.

Diversity of knowledge is vital to creating these new systems. Mutual respect and cooperation among individuals with different perspectives and ways of thinking is the wellspring of creativity that will drive our society forward. The University of Tokyo has a tradition of integrating Eastern and Western culture to create new ideas, which I believe places us ideally to take a central role working towards a better future for all.

We are mobilizing the full potential of our members—student, faculty, and staff alike—to achieve these goals. I look forward to your continued warm support and understanding.

Lastly, I sincerely wish you all a prosperous and happy new year.
Makoto Gonokami
President, The University of Tokyo
January 1st, 2017