The Amgen Scholar Japan Symposium 2015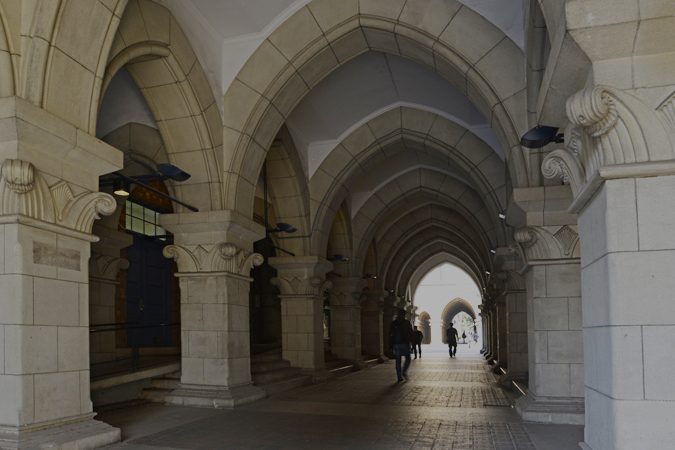 Date of activity: August 1, 2015 - August 2, 2015
The Amgen Scholars Japan Symposium 2015 took place in the Fukutake Hall of the University of Tokyo on the 1st and 2nd August.

This symposium was part of the Amgen Scholars Program taking place in Japan for the first time this year at the University of Tokyo and Kyoto University and was attended by the Amgen Scholars who were selected from all over the world. The Amgen Scholars Program is funded by the donation from Amgen Foundation in the USA, with the aim of nurturing the next generation of researchers from across the globe through their participation in cutting-edge research opportunities over the summer holidays at world-class institutions.

News release (dated Nov. 25, 2014) regarding the Amgen Scholars Program can be found through the following link.
http://www.u-tokyo.ac.jp/en/news/topics/topics_3299.html

Prof. Ken Furuya, executive vice president of UTokyo, and Mr. Eduardo Cetlin, president of Amgen Foundation, opened the symposium with short messages followed by a keynote speech by Dr. David M. Reese, senior vice president of Translational Sciences of Amgen Inc. Poster presentation on the work done by the Amgen Scholars who attended the program at UTokyo was given before breaking out into groups for a round-table discussion on the topic of "A Global Health Challenge: 'What Can the Scientists Do for the Future of Global Health?'".

On the second day lectures were given by Dr. Makoto Asashima, executive director of JSPS (Japan Society for the Promotion of Science) and professor emeritus of UTokyo, and Prof. Fuyuki Ishikawa, professor and dean of the Graduate School of Biostudies at Kyoto University. Additionally, the Amgen Scholars presented the outcome of the round-table discussion of their groups from the previous day, as well as giving short, individual introductions and views on the program where they expressed happily, and at times having to hold back tears, that they were able to experience a totally different culture being in Japan. They added that through the research activities at a university in Japan they were able to gain precious experiences as well as new friends.

The Amgen Scholars Program will also be held next year, and more details on the program as well as information on how to apply will be available on the websites from around November.
Keynote speech by Dr. David M. Reese