2018 Spring Undergraduate Matriculation Ceremony Held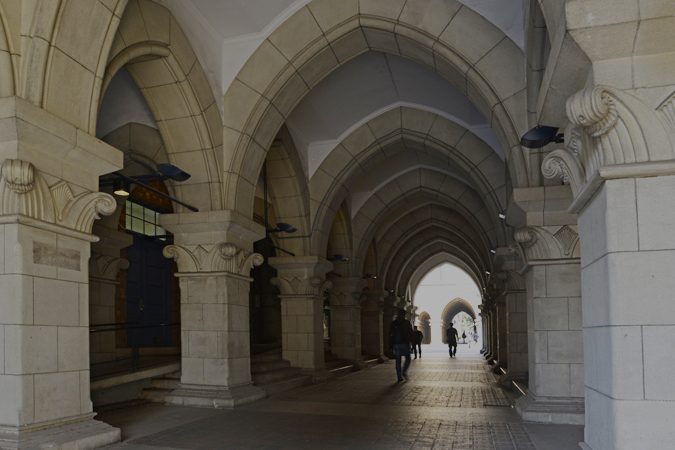 Date of activity: April 12, 2018
The University of Tokyo AY 2018 Spring undergraduate matriculation ceremony was held at the Nippon Budokan on the morning of Thursday, April 12th.

Approximately 3,100 new students and 5,100 of their family members (over 8,200 people in total) attended the ceremony.

Prior to the ceremony, the Athletic Foundation's Cheer Squad entertained the attendees with spirited cheer routines, followed by the University of Tokyo Orchestra's rendition of Richard Wagner's "Die Meistersinger von Nürnberg Overture." President Makoto Gonokami, the executive vice presidents, deans of the Faculties and Graduate Schools and the directors of University Institutes then advanced towards the stage, along with special guests Professor Robert Campbell, director-general of the National Institute of Japanese Literature; and Mutsutake Otsuka, chairman of the UTokyo Alumni Association.

The ceremony began with the singing and musical performance of the University of Tokyo's signature song, "Oozora to (With the Open Sky)" by the Orchestra, male chorus group Chor Akademie, and female chorus group Coro Letizia. President Gonokami then addressed the audience, followed by a speech from Dean of the College of Arts and Sciences Atsushi Ishida. Dr. Campbell then gave a celebratory message to the new students and their families. Next, Mr. Shiro Ueno, a student in the College of Arts and Sciences (Humanities and Social Sciences III), took an oath on behalf of the entire incoming class. The ceremony concluded with the musical performance and singing of another prominent University song, "Tada Hitotsu (The Only One)," led by the Cheer Squad and performed by everyone in attendance, including the new students.