Commemoration Ceremony Held for the University of Tokyo-Japan Football Association Partnership Agreement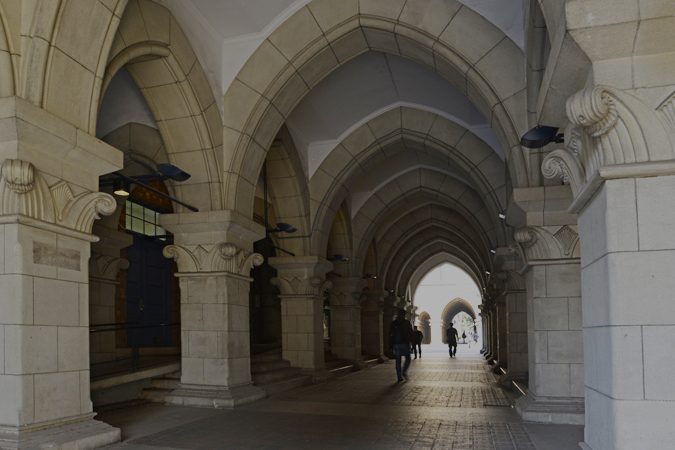 Date of activity: December 16, 2016
The University of Tokyo signed a partnership agreement with the Japan Football Association (JFA) for the promotion of research in sports medicine and science on December 16, 2016. With this agreement the University aims to advance, as part of its sports science-related research activities, research on sports medicine and science, as well as utilize the research findings to improve the sports-related environment and enhance the abilities of athletes and teams representing Japan. Also, the University strives to revitalize local communities and promote health for citizens through sports, with the aim of helping to develop a sports culture.

After signing the partnership agreement, the University hosted a commemoration ceremony at Yasuda Auditorium on the Hongo Campus. Mr. Daichi Suzuki, commissioner of the Japan Sports Agency, gave the opening greeting. Then, University President Makoto Gonokami and Mr. Kohzo Tashima, president of JFA, each made a presentation about their plans for the partnership, followed by congratulatory speeches from Mr. Saburo Kawabuchi, supreme advisor to the JFA, and Mr. Hideo Osawa, chairman of the Japan Football Coaches Association. The ceremony reached its climax with a congratulatory speech from Mr. Gianni Infantino, president of the Fédération Internationale de Football Association (FIFA), and a presentation from Mr. Zvonimir Boban, deputy secretary general of FIFA, who expressed his vision for the collaboration between football and science by answering questions from the audience, including our students from the University of Tokyo Association Football Club.

With the signing of this partnership agreement, it is expected that the University of Tokyo's sports science-related research activities will pave the way not only for the enhancement of athletes' abilities and competitiveness, but also contribute to building a society in which people lead long, healthy lives.
University President Makoto Gonokami (right) shaking hands with Mr. Kohzo Tashima, president of JFA (left)

Mr. Gianni Infantino, president of FIFA, President Gonokami and President Tashima (from left to right)

Mr. Zvonimir Boban answering questions from the audience