A Glimpse of Cosmopolitan Tokyo – the 91st May Festival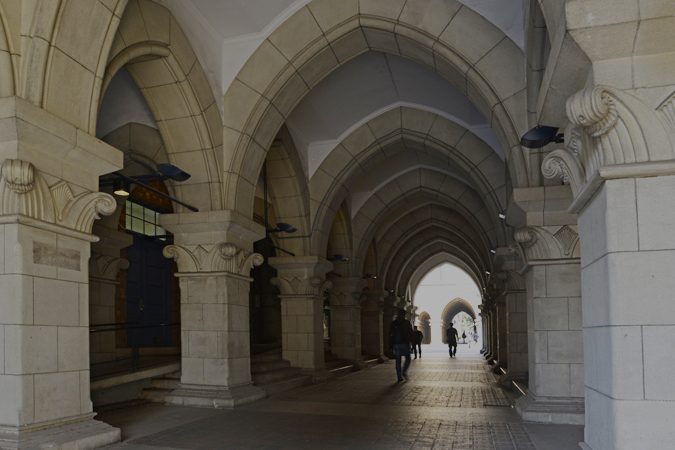 Date of activity: May 19, 2018 - May 20, 2018
The University of Tokyo 91st May Festival was held on 19 and 20 May. The Hongo Area Campus was painted in an array of colors with countless stalls and a sea of people taking in the UTokyo culture. Bustling energy resonated throughout the grounds with voices of the students luring the crowds in, and music pumping in the air from the performances put together for the big day. There was a real sense of community in each and every pocket of the campus.

A pungent aroma welcomed you upon entering the gate, with rows and rows of street stalls serving a range of cuisines, starting with Japanese festival specialties like takoyaki and yakisoba. The popular choices seemed to be frankfurters and beef skewers, with tapioca bubble tea dominating the beverage scene. It was as authentic as a traditional Japanese gakuensai (school festival) could be.

What was special, though, was the diversity of international foods they had to offer, from Nepal and Egypt to Italy and Bangladesh. Many of the students were dressed up in their traditional costumes with the hope of spreading a part of their culture through food. Street food was prominent among them all, with pisang aroma from Indonesia; Burmese pancakes from Myanmar; pretzels from Germany; samosa and pakora from Pakistan; hoppers and deviled chicken from Sri Lanka; and panipuri from India. It was almost like walking through a street in a faraway land, with a fusion of exotic spices.

In the Syrian stall, they served traditional street food from Aleppo, as well as pickles and traditional handmade goods made by refugees. They do voluntary work all year round in various parts of this city, on this occasion fundraising for Syrian orphans. "We are constantly exploring ways in which we can help from Japan," says Mr. Asem Almansour, a UTokyo Ph.D. student from Syria. "The number of orphans has risen due to the situation back at home, and they are in desperate need of care. The volunteers are not only Syrian, but from all over the world."

The 91st May Festival turned out to be a multicultural celebration, with international cultures and the long-standing festival tradition in Japan interwoven together. It was the perfect setting to immerse in different flavors of the world through a common interest: food. The demographic of the festival-goers was also diverse, with a great number of children as well as the elderly; the University of Tokyo became a microcosm of the city over the course of two days. It had the feeling of a cosmopolitan Tokyo – and this global theme only looks set to continue in the lead-up to the Tokyo 2020 games.