Cost of climate change could reach 8.6 percent of global GDP by 2100
Sustainable society could lower worldwide figure to 1 percent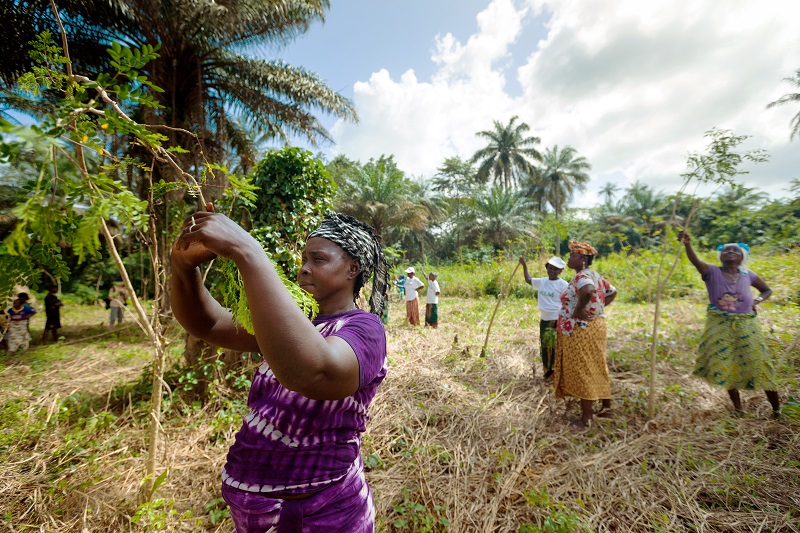 As people around the world begin to experience the damage from global climate change, communities are forced to make local decisions that have worldwide impacts: how to adapt businesses and lifestyles to become carbon-neutral, or whether to continue with current climate-altering practices. A group of researchers in Japan, with collaborators in South Korea and China, has created a new economic model to determine the financial cost of different responses to climate change.
In predictive models, the most comprehensive responses to adapt to current climate change and prevent further global temperature rise will cost approximately 0.8 percent of global gross domestic product (GDP) by the end of the century. Not changing practices will cost approximately 6.6 percent, or anywhere from 3.9-8.6 percent of global GDP by the year 2100.
"We know that the ecological severity of climate change is dependent on the emission of greenhouse gases, but in our research, we wanted to quantify the socioeconomic impacts of climate change," explained Professor Taikan Oki from the University of Tokyo Institute for Future Initiatives, an author of the recent research publication in Nature Climate Change.
Scientists are certain that global climate change will be devastating; however, the extent of that devastation depends on complex interactions of how exactly the climate changes, communities' choice of mitigation strategies and the socioeconomic development of the communities affected.
"We wanted to know the monetary figures of the impacts of climate change, calculated with a bottom-up approach synthesizing the estimates by experts in diverse disciplines, such as fluvial (river) flood and coastal flood studies, agriculture and health," said Oki.
The recent economic risk study broke down those sources of uncertainty to identify how mankind's behavior can determine the economic impacts of climate change. Researchers with expertise in geoengineering, which aims to use technology to manipulate the Earth's environment and counteract the effects of climate change, and international relations participated in the study.
Researchers estimated the worldwide total economic impacts of climate change using models of agricultural productivity, malnutrition, energy demands for heating and air conditioning, energy production via hydroelectric or geothermal generators, deaths due to heat stroke or other heat-related illnesses, occupational-health costs, fluvial and coastal flooding, and representative concentration pathways — scenarios of greenhouse gas concentration over time driving the extent of how the climate might change.
"If global communities make the decision to use the most stringent mitigation strategies to control climate change, we may be able to save lives, maintain pleasant lifestyles and save an enormous amount of money," said first author Junya Takakura, a researcher at the National Institute for Environmental Studies in Japan.
Computer calculations of all the many variables revealed that the choices of climate change mitigation strategies are the most influential to the resulting total cost. However, socioeconomic development can amplify or dampen the impact of climate change, particularly when the temperature rise is large. "It is crucial to reduce greenhouse gas emissions, but it is also essential that we develop sustainable and resilient societies that can cope with adverse impacts of climate change," said Oki.
Researchers expect that the severity of economic losses due to climate changes will be higher in developing countries of what is referred to as the Global South, including Africa, Asia and Latin America.
"We hope that our results will appeal to and inspire policymakers," said Oki.
Collaborators at Ibaraki University, Kyoto University, National Agriculture and Food Research Organization, National Institute for Environmental Studies, Ritsumeikan University, Shibaura Institute of Technology and University of Tsukuba in Japan; North China Electric Power University in China; and University of Seoul also contributed to this research.
This research was supported by the Environment Research and Technology Development Fund (S-14 Strategic Research on Global Mitigation and Local Adaptation to Climate Change) of the Environmental Restoration and Conservation Agency of Japan.
Papers
Takakura, J., Fujimori, S., Hanasaki, N., et al., "Dependence of economic impacts of climate change on anthropogenically directed pathways," Nature Climate Change 10.1038/s41558-019-0578-6: September 26, 2019, doi:10.1038/s41467-019-10750-8.
Link (Publication

)
Related links