ARTICLES

B&W team student breaks world junior record & Japan national record in open men's category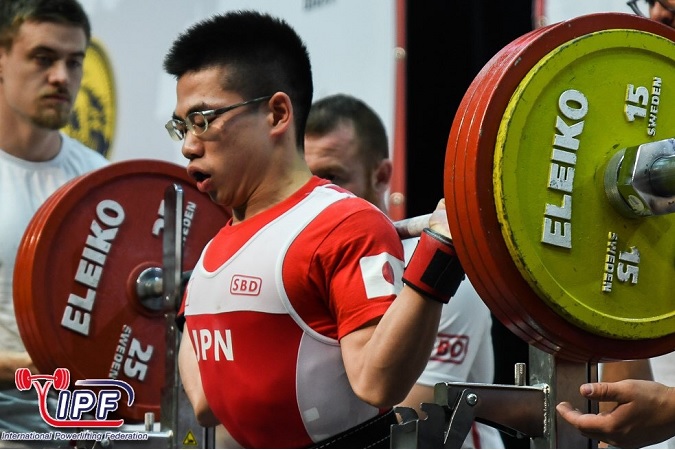 Ayumi Hisatsune, a student from the Bodybuilding & Weightlifting team (hereinafter referred to as B&W team) of UTokyo, competed in the IPF World Classic Powerlifting Championships 2019 held in Helsingborg, Sweden from June 4 to 15, 2019.
On this occasion he participated in the Open Men's 59kg class and achieved the following remarkable records:
Squat 205kg (New Japanese national record in the Open Men's)
Bench Press 137.5kg (New Japanese national record in the Junior Men's)
Deadlift 245kg (3
rd
place by event)
Total Score 756.99 (
3rd place in the Championships, new world Junior record, new Japanese national record in the Open Men's
)
Note: "Junior" refers to 23 years old or younger, and "Open" refers to no age restrictions.
The Championships are known as the world's top competition in the raw division, meaning not wearing hard materials usually worn during powerlifting. In fact, this is the highest level competition of its kind, with champions from all around the world participating. For example, in order to participate from Japan, it is necessary to win the All-Japan Powerlifting Championship.
The B&W team has three 90-minute practices a week, which is quite a short duration compared to other athletic clubs. However, in addition to Ayumi's success at these Championships, the B&W team have achieved impressive results such as being ranked third in the group competition at the All-Japan Student Powerlifting Championship. This can be said to be the result of their well-thought out practice while inheriting competition know-how from generations of seniors and coaches.
Please look forward to further activities of the B&W team in the future.
[Short comment from B&W team]
People are welcome to join anytime even other than during the new student welcoming period, and you can join us from other athletic clubs. If you are looking for something worthwhile to do in your student life, or if you are interested in powerlifting even if you are currently part of another athletic club, please feel free to come to the training gym on the Komaba Campus.
We have launched the
UTokyo Sport Promotion Fund
to support activities of the athletic clubs and are pleased to say that we have received tremendous support from all of you. We look forward to your continued support and encouragement of the University's athletic clubs.