UBC presented "The President's Medal of Excellence" to President Gonokami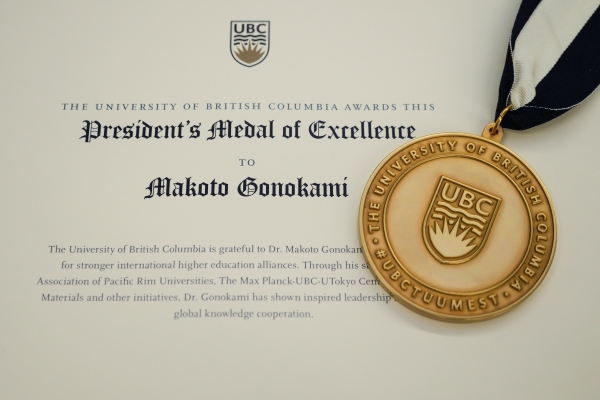 President Gonokami visited the University of British Columbia (UBC) in Vancouver, Canada from August 16 to 18, further deepening the relationship between the two universities. During this visit, UBC presented President Gonokami with "The President's Medal of Excellence" for his great contributions toward stronger international higher education alliances, including the agreement between UTokyo, UBC and Max Planck Institute.
This medal is awarded to those who make significant contributions to the purposes and ideals of UBC, and President Gonokami is one of seven people who have been given the award in the 2019 fiscal year.
【Article about this medal presentation】
https://president.ubc.ca/medal-of-excellence/2019-recipients/makoto-gonokami/