ARTICLES

14th Annual IARU Presidents' Meeting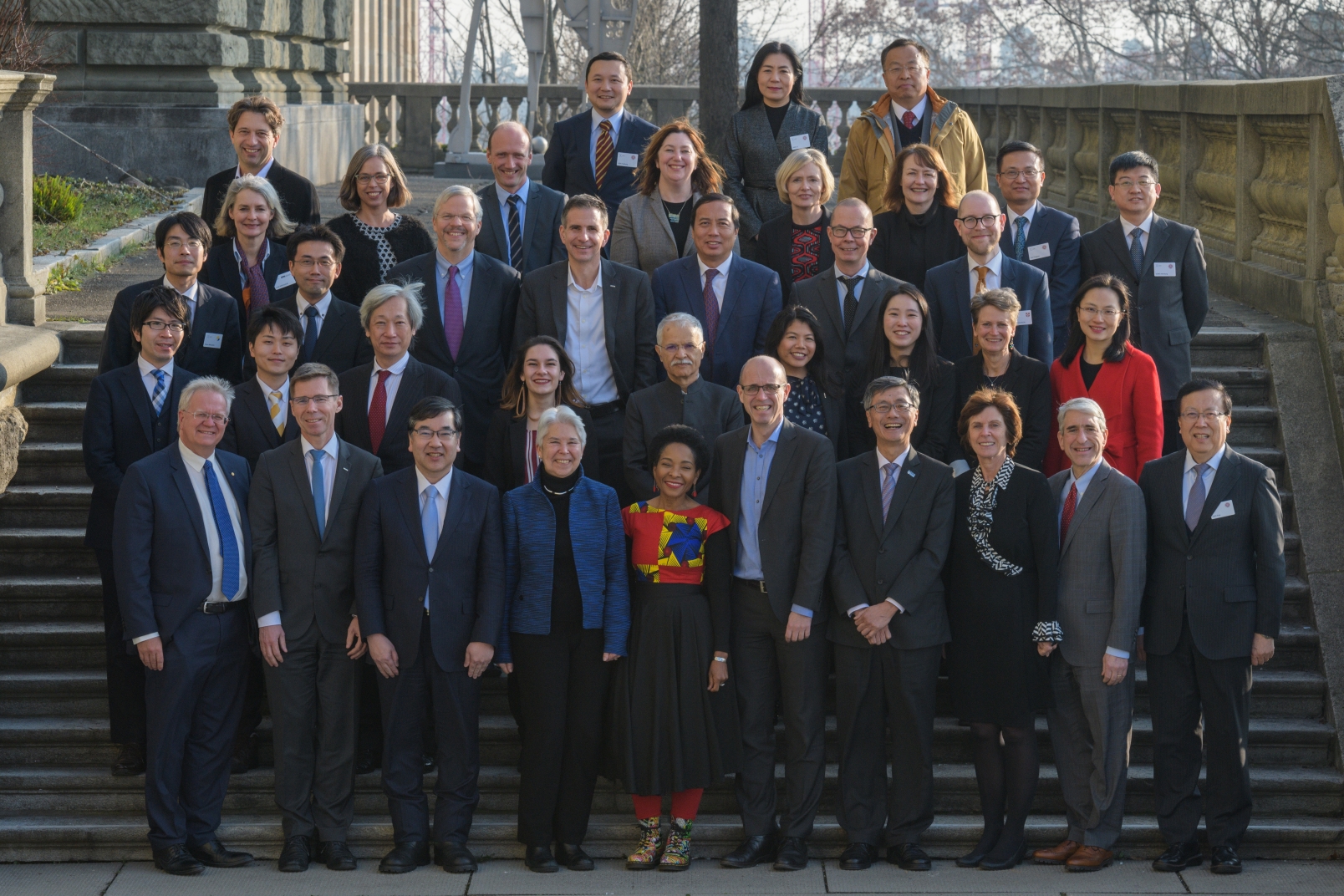 The 14
th
Annual IARU Presidents' Meeting (International Alliance of Research Universities) was held on January 21 at ETH Zürich (Switzerland), where the University of Tokyo was represented by President Makoto Gonokami, Professor Kiichi Fujiwara (Graduate Schools for Law and Politics), who is also a Special Assistant to the President, and Associate Professor Yasunori Kikuchi (Integrated Research System for Sustainability Science).
Member universities shared information on domestic and international issues impacting them as well as their internal policies. In particular, information and views were shared on the kind of actions each university should take regarding the large changes that are taking place in society. Concerning the activities at UTokyo, President Gonokami reported on UTokyo's Future Society Initiatives. The group also had a discussion on the theme "Skills for the 21
st
Century" during a session moderated by a member from the Times Higher Education.
Furthermore, the IARU Chair was officially handed over from UC Berkeley to UTokyo and President Gonokami was formally confirmed as the Chairman for the period 2019-2020.
UTokyo actively participates in activities organized by IARU, such as student exchange activities in the form of summer schools and internships; research collaborations on campus sustainability, aging, and Women and Men in Globalizing Universities; and networking activities for alumni associations and librarians.The current status and progress of each activities were reported during the Presidents' Meeting and their future directions were deliberated.
IARU (International Alliance of Research Universities) established in 2006, is a collaboration between eleven of the world's leading research-intensive universities who share similar visions for higher education, in particular the education of future leaders.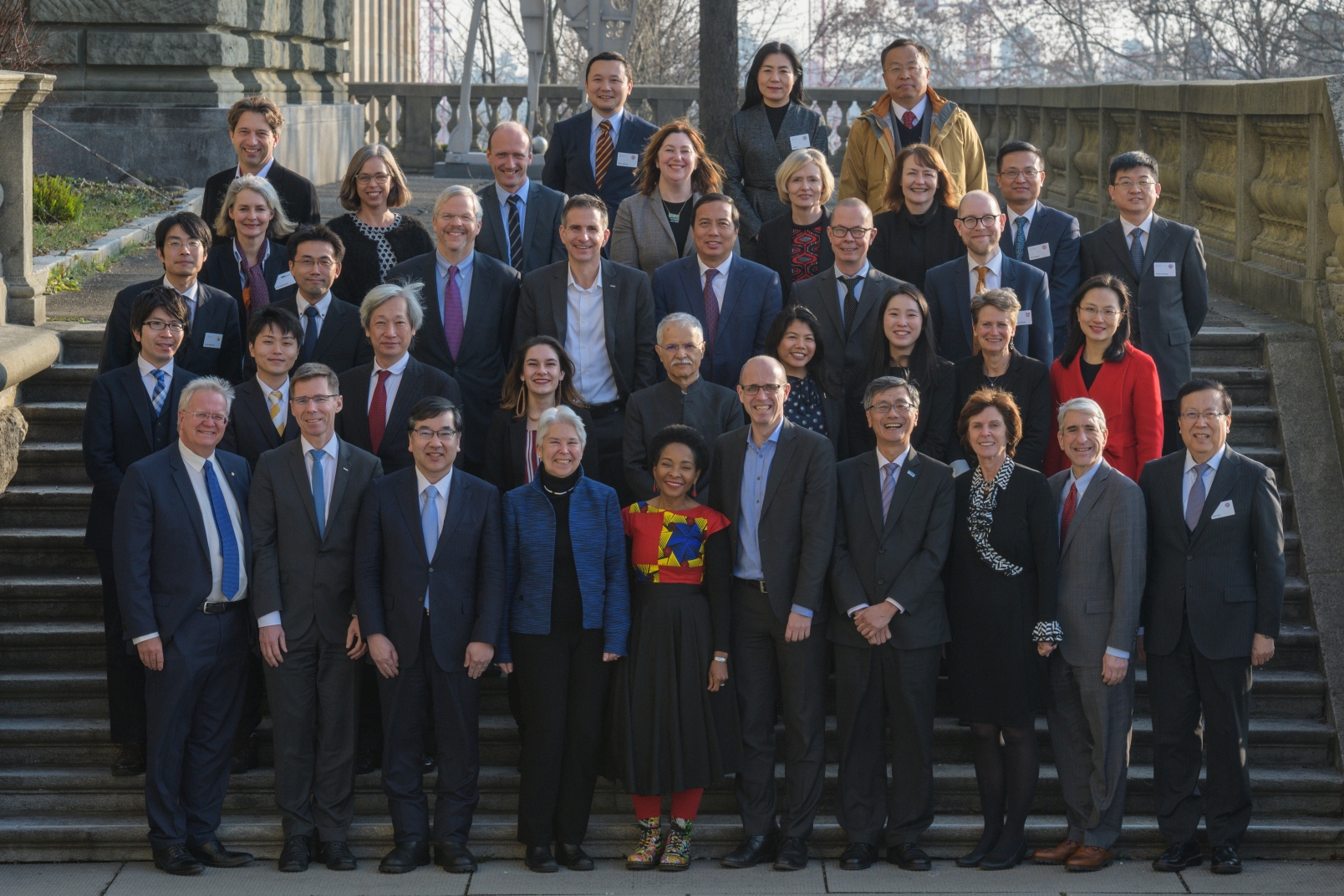 Group Photo of the attending universities
Photo credits: Oliver Bartenschlager / ETH Zürich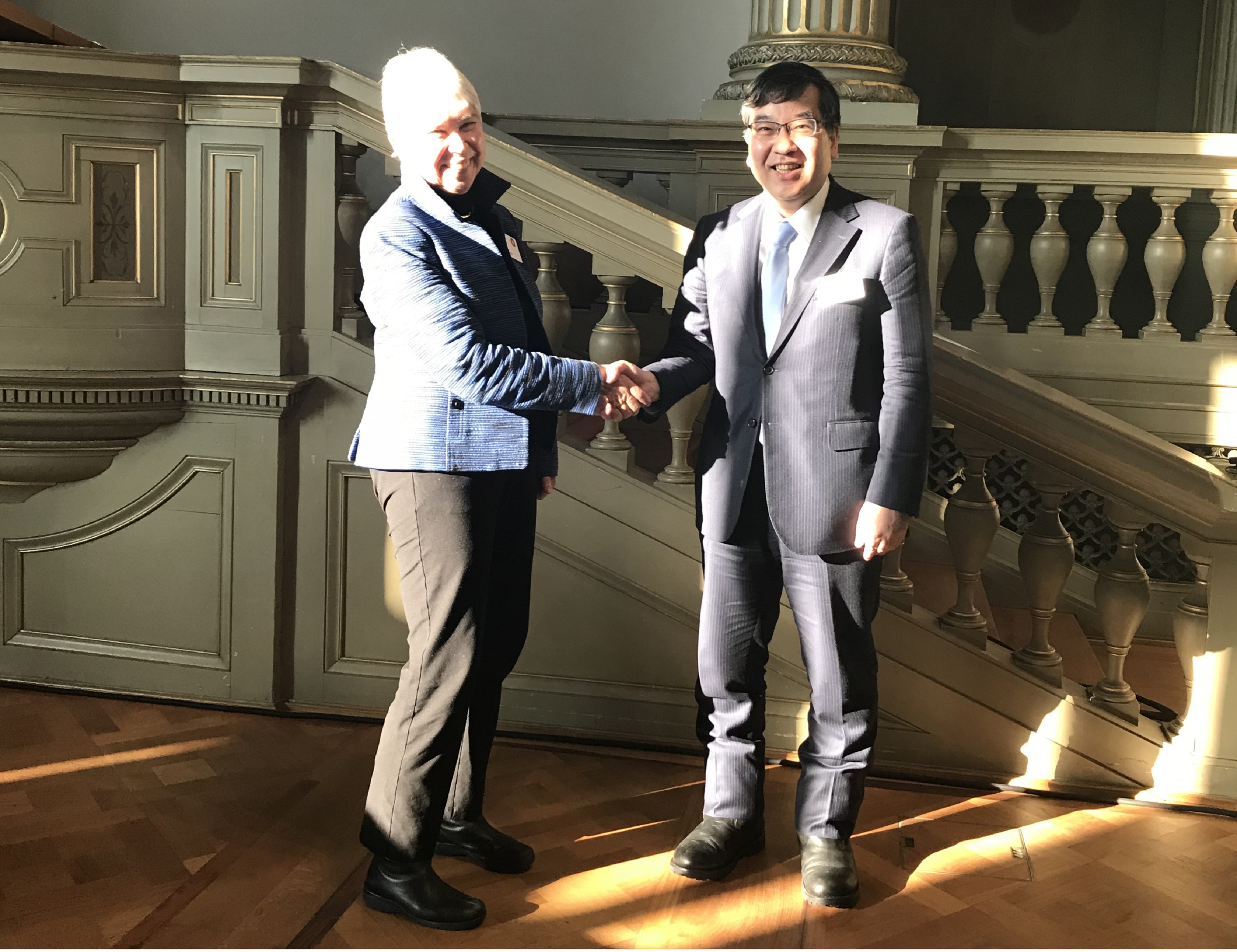 Handover of IARU Chair from Chancellor Carol T. Christ, UC Berkeley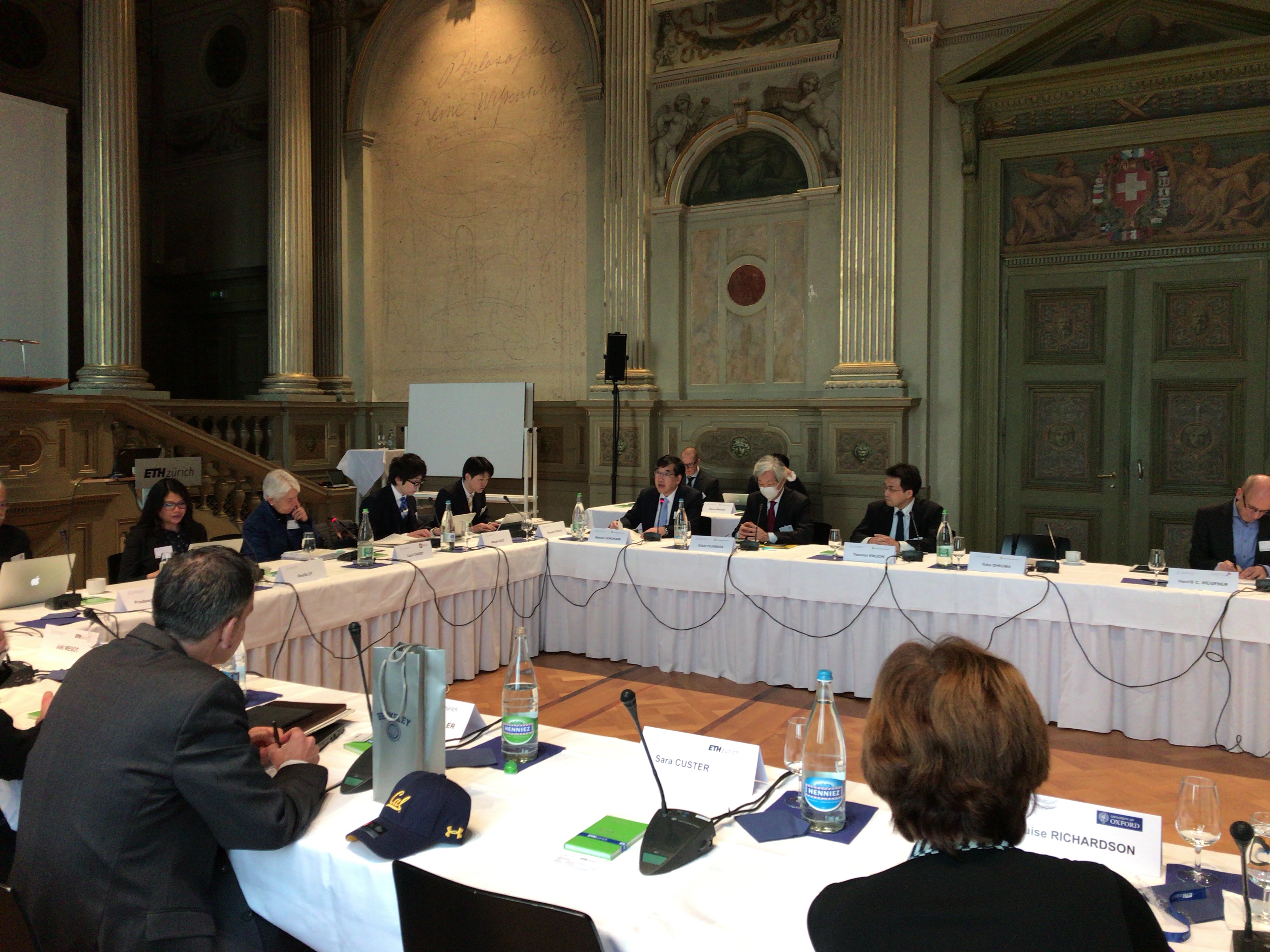 President Gonokami reporting during the meeting