ARTICLES

The 3rd UTokyo Global Advisory Board Meeting Held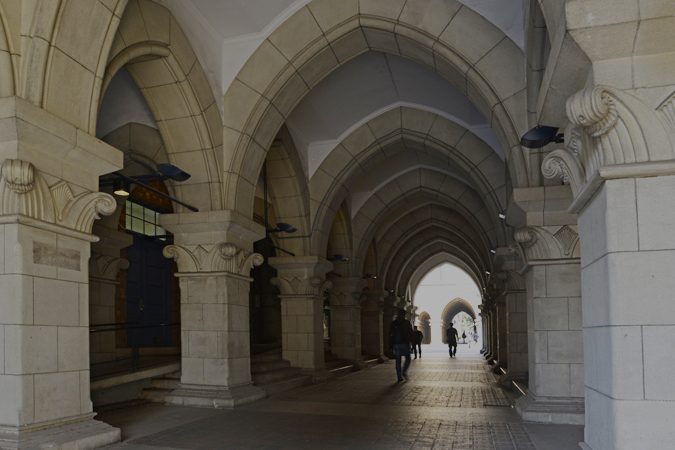 The Third UTokyo Global Advisory Board Meeting was held in the Pharmaceutical Sciences Research Building on October 2, 2019. Eight board members participated in the meeting with an overall theme of "The Role of a Leading University in Contributing to the Future Society" with President Gonokami, Executive Vice President Shirahase and other leading members of the University.
At the beginning of the meeting, President Gonokami delivered a presentation entitled "Redefining the University's Mission in a Time of Global Change". The meeting participants listened to his presentation with enormous interests, and offered their insights into the roles of leading universities in contributing to shaping the future society.
Executive Vice President Fukuda and Special Advisor to the President, Prof. Arima then gave a joint presentation titled "FSI towards an Inclusive, Better Future", in which they gave a detailed introduction to the Future Society Initiative (FSI), its background and development. Their presentations were followed by Executive Vice President Fujii, who provided examples of the FSI fund and the diversification and globalization of fundraising. In the afternoon session, Executive Vice President Miyazono gave a presentation entitled "Research and Human Resources" and Executive Vice President Matsuki introduced the "Gender Balance Improvement, Education and Student Support" to the audience. The last presentation session included Vice President Sekimura's "Global Campus Model" and Executive Vice President Shirahase's introduction of UTokyo's "Promotion of Humanities and Social Sciences".
During the lunch break, the meeting participants had very active interaction and communication with students representing various faculties and departments. After lunch they took part in a unique library tour that the General Library had prepared for the board members, showing them how the books were transferred from the underground automated repository to the front desk of the General Library.
Prior to the meeting, a Welcome Reception was held at the Hotel Chinzanso Tokyo on the evening of October 1 to welcome the board members. It provided an occasion for members of the Administrative Council, donors as well as our own faculty and administrative staff to network with the board members.
* Participating board members
Prof. Luciano COUTINHO
Guest Full Professor of Economics, University of Campinas – UNICAMP
Dr. Victor Kwok-King FUNG
Group Chairman, Fung Group
Prof. Frederick G. HILMER
Emeritus President, the University of New South Wales
Mr. Stefan NOREEN
Former Ambassador of Sweden to Japan and former Senior Adviser,
Ministry for Foreign Affairs, Sweden
Prof. Kari Olavi RAIVIO
Chancellor Emeritus, the University of Helsinki
Prof. John Mark RAMSEYER
Mitsubishi Professor of Japanese Legal Studies, Harvard Law School
Prof. WANG Wan
Council Member on the Board of Institute of International and Strategic Studies,
Peking University
Prof. Michael Y. YOSHINO
Herman C. Krannert Professor of Business Administration, Emeritus,
Harvard Business School