Establishment of the University of Tokyo Sri Lanka Office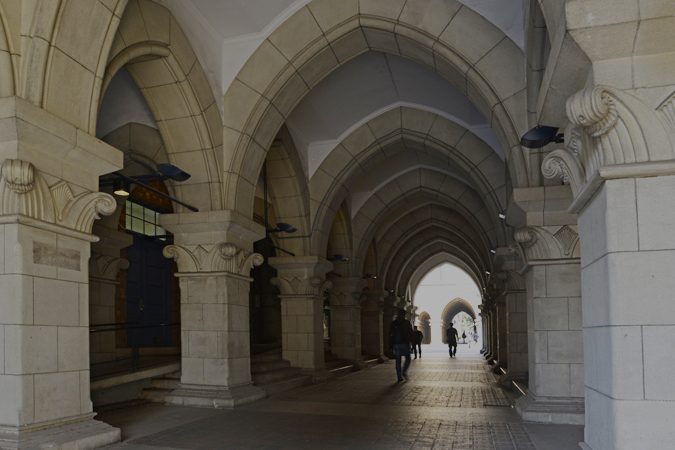 Following our India office in Delhi, we have established an office in Colombo, Sri Lanka as a gateway to implement activities appointed by the Ministry of Education, Culture, Sports, Science and Technology's "Study in Japan Global Network Project (Southwest Asia)." The opening ceremony was held in Colombo on January 16, 2020.
As an initiative in the Southwest Asia region of the Study in Japan Global Network Project, the Sri Lanka office will serve as a gateway to promote study in Japan, thereby increasing the number of excellent Sri Lankan students studying at Japanese higher education institutions.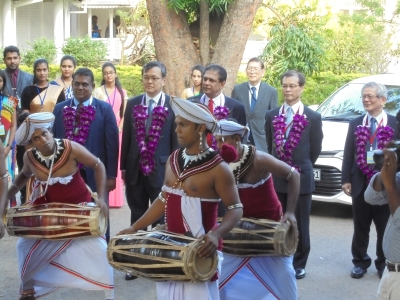 (Parade led by students performing traditional drum and dance)
The opening ceremony began with an opening address by Prof. Hiroaki AIHARA, Executive Director and Vice President of the University of Tokyo, followed by congratulatory remarks from H.E. Mr. Akira SUGIYAMA, Ambassador of Japan to Sri Lanka, Ms. Michiko SUZUKI of the JASSO International Student Division, and Mr. Anura Dissanayake, Secretary of the Ministry of Higher Education, Technology and Innovation, Sri Lanka.
Prof. Naoto SEKIMURA, a Vice President of UTokyo, provided an overview of the Study in Japan Global Network Project (Southwest Asia), and Prof. H. D. Karunaratne, Director of the UTokyo Sri Lanka Office, introduced the activities of the office. Afterwards, a panel discussion was held with four panelists, including Mr. Takayuki KAWASAKI, the First Secretary of the Japanese Embassy, Prof. SEKIMURA from UTokyo, and members of the Japanese Graduates Alumni Association of Sri Lanka (JAGAAS), with the theme of "How Japanese Universities Attract Sri Lankan Students to Study in Japan."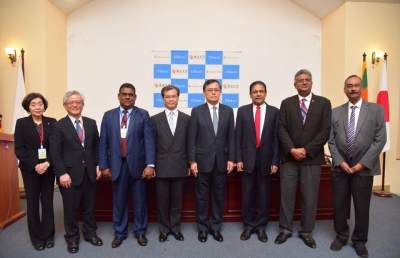 (Speakers of the Opening Ceremony of the University of Tokyo Sri Lanka Office)
Representatives from Sri Lanka included Mr. Sampath Amaratunge (Chairman, University Grants Commission), and the directors of JICA and JETRO offices, Also in attendance were people from JAGAAS, University of Colombo, University of Peradeniya, Japanese language education institutions, and regional high schools. Around 150 stakeholders attended the opening ceremony, making it a successful day of networking for the purpose of the project. For three days following the day of the opening ceremony, the International Education Exhibition - EDEX Expo 2020 also showcased our Sri Lanka Office, which enjoyed many visitors each day.