ARTICLES

The 2nd UTokyo Global Advisory Board Meeting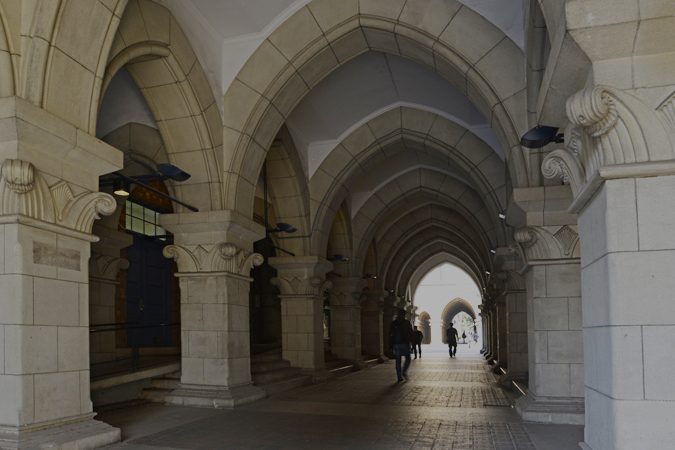 The 2nd UTokyo Global Advisory Board Meeting was held at Ito International Research Center last Wednesday, November 28, 2018. 11 board members from Japan and abroad participated this year's meeting "Platforms for Social Change: Tokyo Forum and Beyond" with President Gonokami, EVP Prof. Haneda as well as other leading members of the University.
President Gonokami made a presentation entitled "The University as a Platform for Change" and received constructive advice from the board members in regard to the role of university and so forth. Afterwards, "Tokyo Forum" (in "Introducing Tokyo Forum", presented by Executive Director and Vice President, Prof. Aihara), "Tokyo College" (in "Tokyo College and its Potential", presented by EVP Prof. Haneda), as well as issues of fundraising in global context (in "Global Fundraising", presented by Executive Director and Vice President, Prof. Fujii) were introduced to the audience who made active and extensive discussion about these topics.
In addition to the meeting, The General Library offered participants a tour of the newly renovated library in the afternoon. Thanks to the beautiful season and pleasant weather, board members not only enjoyed the library tour but cherished the glorious golden yellow color of our beloved rows of ginkgo trees as well.
Prior to the meeting, a Welcome Reception welcoming the board members was held at the Hotel Chinzanso Tokyo on the evening of November 27. It also provided a networking occasion for members of the Administrative Council, donors as well as our own faculty and administrative staff.
*Participating board members 
Dr. Marta Szigeti Bonifert
Board Member, Hungarian Business Leaders Forum
Prof. Christina Cameron
Professor, Canada Research Chair on Built Heritage, Université de Montréal
Dr. Naoko Ishii
CEO & Chairperson, The Global Environment Facility
Mr. Bill Emmott
International author and advisor
Prof. Hiroshi Komiyama
Chairman of the Institute, Mitsubishi Research Institute, Inc.
Mr. N.R. Narayana Murthy
Founder, Infosys Limited
Prof. Yoshinori Yokoyama
Social System Architect
Mr. Peter Suk-Mynn Yoon
Vice Chairman, SBS Media Group and Taeyoung Group
Prof. Sadaoki Furui
President, Toyota Technological Institute at Chicago
Mr. Pär Nuder
Chairman of the Board, AP3 Third Swedish National Pension Fund; Chairman of the Board, AMF
Prof. Carmencita D. Padilla
Chancellor, University of the Philippines Manila