Party Secretary of Peking University Visits UTokyo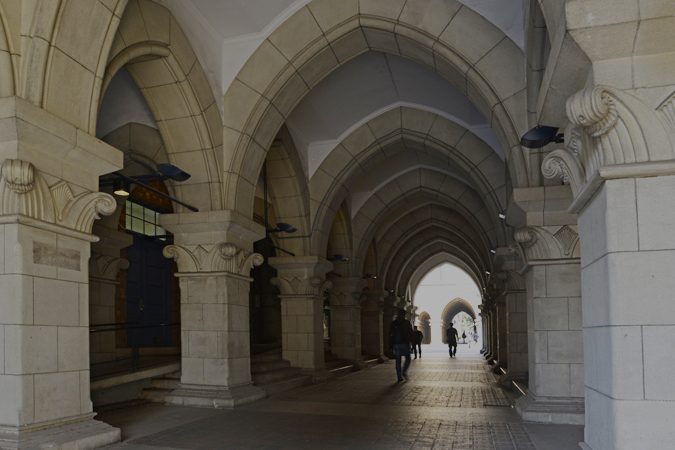 Party Secretary QIU Shuiping of Peking University visited UTokyo on Tuesday, July 23, and met with President Gonokami, Executive Vice President Shirahase, Executive Director and Vice President Haneda, and other faculty members. In conjunction with this visit, flags were presented to commemorate the joint East Asian Studies program between the University of Tokyo and Peking University titled "East Asian Academy for New Liberal Arts".
Based on the long research exchange relationship with Peking University, the university representatives discussed their hope for future fruitful exchanges between the two universities and enthusiastically exchanged opinions on how to develop this program.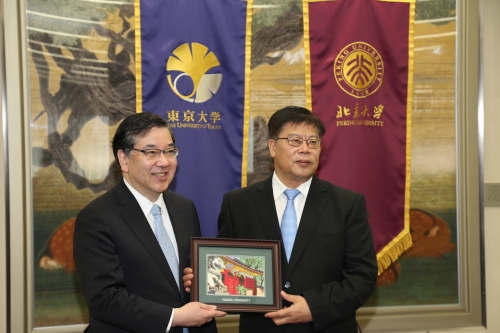 President GONOKAMI Makoto (left) and Party Secretary QIU Shuiping (right)