Exhibition Series "Tokyo Mosaic (3) – Urban Textures"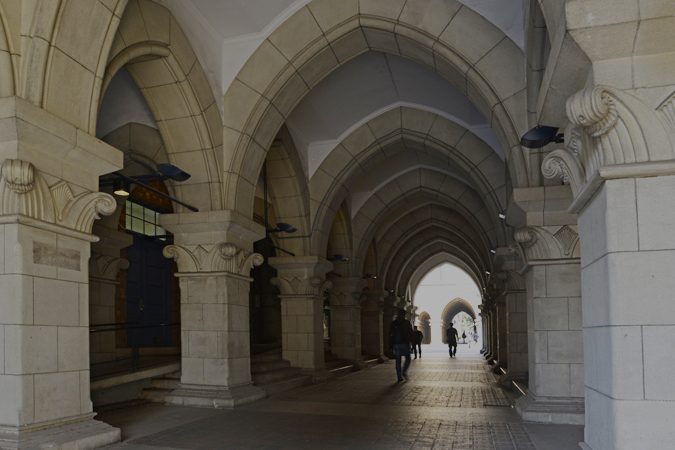 Event Details
Event Type
Exhibition
Intended for
General public / Enrolled students / Applying students / International students / Alumni / Companies / Elementary school students / Junior high school students / High school students / University students
Date(s)
December 12, 2017 — February 4, 2018
Location
Other campuses/off-campus
Venue
Intermediatheque 2F [BIS]
[Address] KITTE 2-3F, 2-7-2 Marunouchi, Chiyoda-ku, Tokyo, JAPAN
[Access] JR lines and Tokyo Metro Marunouchi line Tokyo Station. Direct access from the Marunouchi Underground Pathway.
[Opening Hours] 11:00 - 18:00 (Open until 20:00 on Fridays and Saturdays) Last admission 30 minutes before closing.
*Opening hours may change.
[Closed on] Mondays (or the following Tuesday if Monday is a National Holiday) and Year-end holidays. May close irregularly.
Entrance Fee
No charge

Registration Method
No advance registration required
Contact
+81 3 5777 8600 (Hello Dial)
※The above end date is subject to change and may be extended.
-----------------------------------------

Tokyo's postwar reconstruction and development were recorded by news photography published mainly in newspapers. However, from the 1960s to the 1970s, new photography techniques exploring all the possibilities of the medium began to produce a new image of Tokyo. Photographs characterized by unique framing, granularity, blurring, lack of focus, and exaggerated contrast appeared in photogravure features in camera magazines and weekly publications, accentuating the materiality of their subjects while delineating abstract patterns. The city was no longer a platform where events occurred waiting to be photographed, but rather a time-space with a given texture that the photographer had to capture. As opposed to traditional reportage photography, focused on recording a given scene, new photographers actively confronted the city by contemplating each landscape, looking for an opening to elucidate the social structures enclosed therein. At the same time, they challenged the possibilities of photography. By reconfiguring photography techniques, hitherto understood as a neutral recording medium, they endowed photography with a new function by emphasizing its materiality and expressivity. Tokyo's chaotic landscape often became the object of such endeavors. Japanese photography prints and books are now central to the postwar collections in museums. However, most of these famous works were first published as gravure-printed features or serials in magazines. The present exhibition, regarding these periodicals as primary documents, draws out the rugged textures of Tokyo pervading in the monochrome world of these printed photographs.


Exhibition Series "Tokyo Mosaic"

Leading up to the 2020 Tokyo Olympics and Paralympics, there is a growing need to promote the city's identity and charm on an international scale. However, Tokyo in itself is rather a heterogeneous aggregate of symbols, a complex entity irreducible to a single concrete image. In an attempt to capture the evanescent visual identity that characterizes Tokyo, the exhibition series "Tokyo Mosaic" has a dedicated space within the Intermediatheque, where each exhibition focuses on a particular aspect of 20th-century Tokyo.
A new presentation of documents pertaining to Tokyo in all their diversity—including maps, urban planning projects, administrative reports, design manuals, news items, advertisements, pamphlets in foreign languages, touristic guides, and stamps—gives us an insight into the images of Tokyo conveyed by visual communication tools in Japan and abroad. By including both official documents related to urban planning and public relations methods and rare ephemera produced by individuals or private organizations, it becomes possible to contrast the idealized view of Tokyo with its actual scheme. Through concrete examples, we can thus consider how graphic design and visual culture have assimilated the image of Tokyo, reducing it to a given form, abstracting it and at times idealizing it.

Organizer: The University Museum, the University of Tokyo (UMUT)
Research Grant: DNP Foundation for Cultural Promotion