Innovative Science and Social Ethics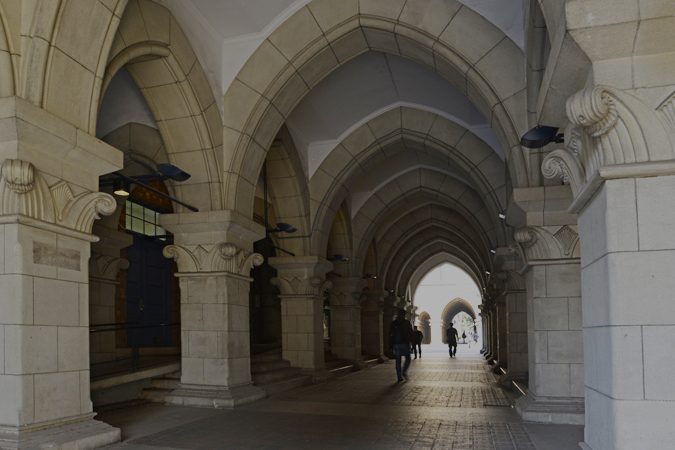 Details
Type
Lecture
Intended for
General public / Enrolled students / Applying students / International students / Alumni / University students
Date(s)
October 17, 2016
Location
Hongo Area Campus
Venue
Main Conference Room (3rd Floor)
Institute for Advanced Studies on Asia
The University of Tokyo
Entrance Fee
No charge
Registration Method
No advance registration required
Contact
For inquiries contact:
Prof. Yijiang Zhong at yijiangzhong(at)ioc.u-tokyo.ac.jp or 03-5841-5867
The First Joint Interdisciplinary Workshop
The University of Tokyo and the University of Chicago
Innovative Science and Social Ethics
12:30-5:50 PM, October 17, 2016
Main Conference Room (3rd Floor)
Institute for Advanced Studies on Asia
The University of Tokyo
Introduction
Innovative scientific research and its application often generate complex ethical implications as they call into question and render insufficient current cultural, moral, and legal norms. For example, an enormous amount of pharmaceutical research and development investment goes into research on drugs for diseases of the rich in advanced countries rather than for the poor in Africa. Likewise, defining the safety of nuclear energy concerns how to balance and integrate socially and scientifically rational analysis. As such, the social ethics of innovative science poses an urgent research question but it remains gravely understudied partly because this question borders on many but belongs to no particular academic disciplines and professional programs available in universities. The first joint interdisciplinary workshop organized by the University of Chicago and the University of Tokyo is planned to address this complex, ongoing issue, the wider social, cultural, and even political ramifications of which require transnational and cross-disciplinary collaborative investigations.
This workshop is generously supported by
The University of Tokyo
Division of International Affairs
Institute of Medical Science
Graduate School of Engineering
Graduate Schools for Law and Politics
Institute for Advanced Studies on Asia
Top Global University Project by the Ministry of Education, Culture, Sports, Science and Technology (MEXT) of Japan
The University of Chicago
The Japan Committee of the University of Chicago
The Medical School
The Law School
Argonne National Laboratory
This is a public event open to all.
Inquiries can be addressed to Prof. Yijiang Zhong at yijiangzhong(at)ioc.u-tokyo.ac.jp or 03-5841-5867
Workshop Program
12:30
Registration
12:40-1:00
Opening Remarks
Prof. Naoto Sekimura


(Deputy Director General, Division of Intl. Affairs, UTokyo)


Dr. Michael Kulma


(Associate Vice President for Global Initiatives, UChicago)

1:00-1:20
Issues, Agenda, and Context
Prof. Takahiro Nakajima


(Institute for Advanced Studies on Asia, UTokyo)


Prof. James Ketelaar


(Humanities and Social Sciences Divisions, UChicago)

1:20-2:20
Session 1: Medicine and Ethics
Prof. Mark Ratain


(Center for Personalized Therapeutics, UChicago)


"Ethical Issues in Clinical Trials of Investigational Drugs"
Prof. Kaori Muto


(Institute of Medical Science, UTokyo)


"Ethical Issues in Prenatal Testing"
2:20-2:30
Coffee break
2:30-3:30
Session 2: Science and Ethics
Prof. Naoto Sekimura


(Graduate School of Engineering, UTokyo)


"Knowledge Management for Nuclear Safety and Resilience after the Fukushima Accident"
Prof. Keith Bradley


(Argonne National Laboratory, UChicago)


"Navigating the Ethics of Cutting Edge Nuclear and Related Scientific Research"
3:30-4:30
Session 3: Law, Politics, and Ethics
Prof. Hideaki Shiroyama


(Graduate School of Public Policy, UTokyo)


"Complex Risk Governance of Nuclear Power Accident"
Prof. Tom Ginsburg


(Law School, UChicago)


"Professional Ethics: A Legal Perspective"
4:30-5:10
Comprehensive discussion
5:10-5:50
Discussion on future UT-UC Partnership
6:00-8:30
Reception
hosted by
Prof. Masashi Haneda
(Executive Vice President of the University of Tokyo)
@
Faculty Club, Ito International Research Center