EVENTS

Israel Week @UTokyo Komaba Research Campus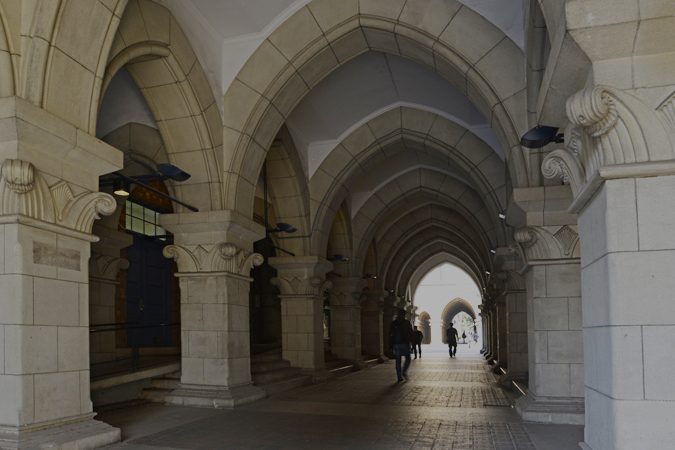 Details
Type
Symposium
Intended for
General public / Enrolled students / International students / Alumni / Companies / University students / Academic and Administrative Staff
Date(s)
March 1, 2021 — March 5, 2021
Location
Other campuses/off-campus
Entrance Fee
No charge
Registration Method
Advance registration required
Contact
Division of Religion and Global Security (Ikeuchi Laboratory) of RCAST, the University of Tokyo
office@me.rcast.u-tokyo.ac.jp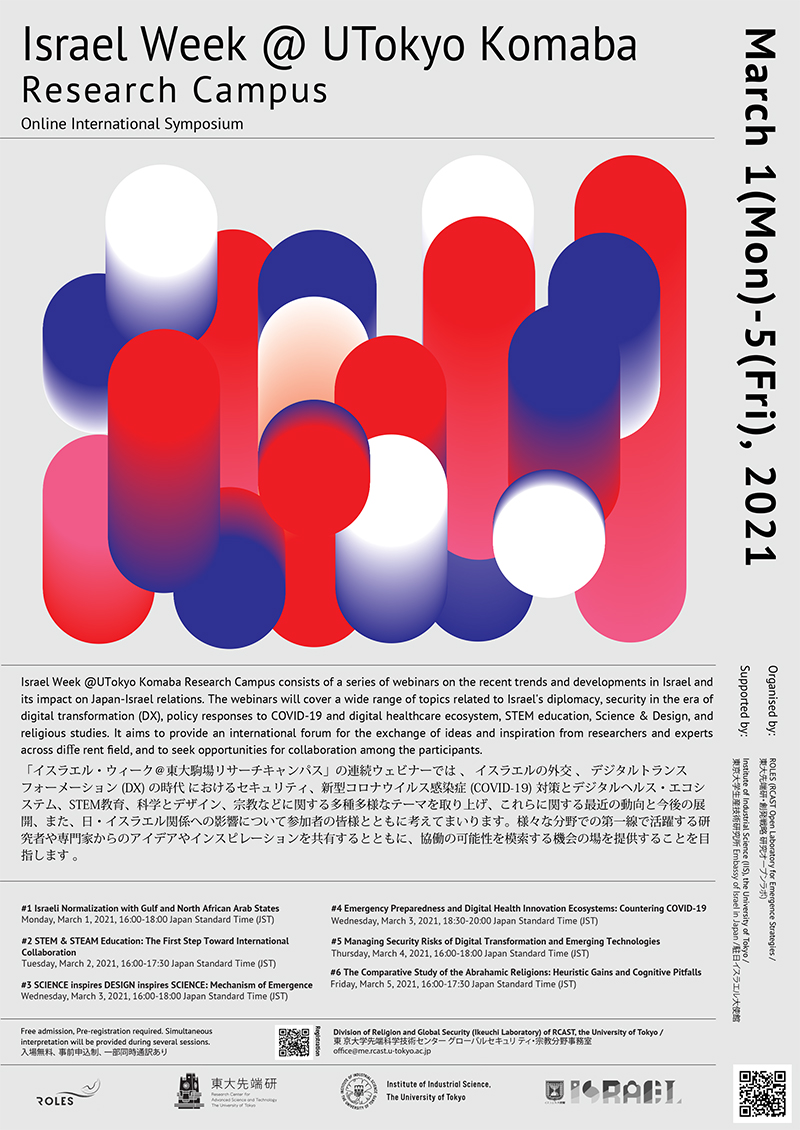 "Israel Week @UTokyo Komaba Research Campus" consists of a series of webinars on the recent trends and developments in Israel and its impact on Japan-Israel relations. The webinars in this framework will cover a broad range of topics, including the recent normalization of relations between Israel and Arab countries, security risks of digital transformation, policy responses to COVID-19 and the digital healthcare ecosystem, STEM education, Science & Design, and the comparative study of the Abrahamic religions.

It aims to provide an international forum for the exchange of ideas and inspiration from researchers and experts across different fields, and to seek opportunities for collaboration among the participants from academia, NPOs, industry, and the public sector.

"Israel Week @UTokyo Komaba Research Campus" is organized by ROLES (RCAST Open Laboratory for Emergence Strategies) in cooperation with IIS (Institute for Industrial Science) of the University of Tokyo and supported by Embassy of Israel in Japan.