"Music & Science" Special Event: Gramophone Concert "The Blue Note Era"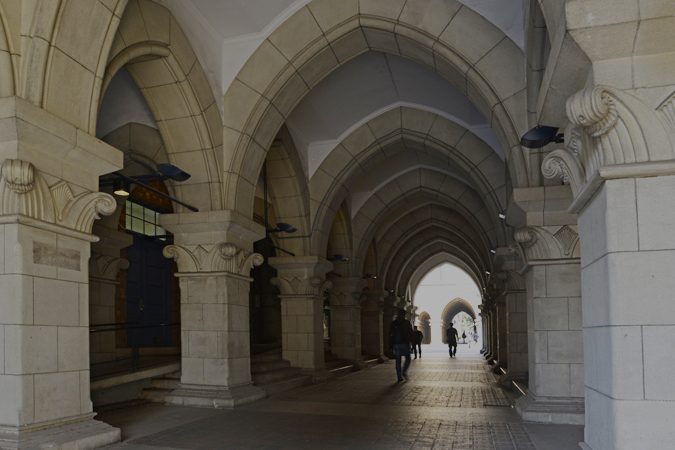 Event Details
Event Type
Lecture
Intended for
General public / Enrolled students / Applying students / International students / Alumni / Companies / Elementary school students / Junior high school students / High school students / University students / Academic and Administrative Staff
Date(s)
December 15, 2019 14:00 — 16:30
Location
Other campuses/off-campus
Venue
Intermediatheque 3F MODULE
[Address] KITTE 2-3F, 2-7-2 Marunouchi, Chiyoda-ku, Tokyo, JAPAN
[Access] JR lines and Tokyo Metro Marunouchi line Tokyo Station (Marunouchi South Exit). Nijubashimae Station (Exit 4) on the Chiyoda Line (about 2 minutes on foot).
Entrance Fee
No charge

Registration Method
No advance registration required
The number of seats is limited. Thank you for your understanding.
Contact
+81 3 5777 8600 (Hello Dial)
In 2012, the Satoshi Yuze Collection, a private collection of more than 10,000 jazz records, was donated to the University Museum, the University of Tokyo (UMUT). Since 2013, the Intermediatheque regularly hosts the gramophone concert series "Jazz Summit", in order to share with the audience the sheer quality of SP records played on first-class gramophones. As the concert series approaches its 70th edition, the Intermediatheque brings a grand piano in its exhibition room for a special gramophone concert, with jazz pianist Chihiro Yamanaka as a special guest, for a program on the early years of the jazz label Blue Note Records. Blue Note SP records will be played on the gramophone, intermingled with live piano performance by Chihiro Yamanaka, currently a Blue Note artist, in order to provide a contemporary viewpoint on this legendary label and its heritage.
This event will recorded for future broadcasting on NHK Radio. Thank you for your understanding.
[Date] Sunday, December 15, 2019 14:00-16:30 (doors open at 13:30)
[Venue] Intermediatheque 3F MODULE
[Admission] Free
The number of seats is limited. Thank you for your understanding.
[Organization] The University Museum, the University of Tokyo
[Cooperation] NHK + Mac Sugisaki
Participants
[Guest] Chihiro Yamanaka (jazz pianist)
[Curation & commentary] Kei Osawa (UMUT)
Program
On December 23, 1938, the historic concert "From Spirituals to Swing" was held at Carnegie Hall in New York. As various bands took the stage, a man was bewildered by the boogie-woogie pianists playing in front of him: it was Alfred Lion. Two weeks later, he produced a boogie-woogie recording session and started a record label. In the 1940s, his attention shifted to Ike Quebec and his fellow young black musicians, constantly recording what was to become the new sound of modern jazz. The records, unified under a common label design and recorded by individualistic engineers, created a new current in jazz. To commemorate the 80th anniversary of Blue Note records, we will present from a contemporary perspective the early years of this legendary label, from the first SP record to modern recordings released in 1953.
Leader musicians from SP-era Blue Note recordings
Meade Lux LEWIS, Albert AMMONS, Pete JOHNSON, Earl HINES, James P. JOHNSON, Sidney BECHET, Edmond HALL, Art HODES, Ike QUEBEC, Sidney DEPARIS, Benny MORTON, Barney BIGARD, J.C. HIGGINBOTHAM, Teddy BUNN, John HARDEE, Warren "Baby" DODDS, Babs GONZALES, Thelonious MONK, James MOODY, Howard MCGHEE, Tadd DAMERON, Max ROACH, Earl "Bud" POWELL, Wynton KELLY, Lou DONALDSON, Miles DAVIS, Gil MELLÉ, Johnny DANKWORTH, Art BLAKEY, Urbie GREEN…