The University of Tokyo & The University of Würzburg Special Collaborative Exhibition "125 Years of New Insights – Röntgen and the Discovery of the X-ray"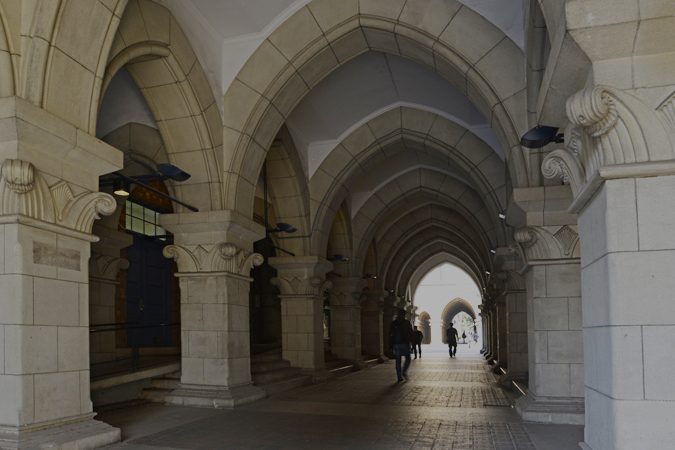 Event Details
Event Type
Exhibition
Intended for
General public / Enrolled students / Applying students / International students / Alumni / Companies / Elementary school students / Junior high school students / High school students / University students / Academic and Administrative Staff
Date(s)
June 24, 2020 — November 23, 2020
Location
Other campuses/off-campus
Venue
Intermediatheque [FIRST SIGHT]
[Address] KITTE 2-3F, 2-7-2 Marunouchi, Chiyoda-ku, Tokyo, JAPAN
[Access] JR lines and Tokyo Metro Marunouchi line Tokyo Station. Direct access from the Marunouchi Underground Pathway.
Nijubashimae Station (Exit 4) on the Chiyoda Line (about 2 minutes on foot).
[Opening Hours] 11:00 - 18:00 (Open until 20:00 on Fridays and Saturdays) Last admission 30 minutes before closing.
*Opening hours may change.
[Closed on] Mondays (or the following Tuesday if Monday is a National Holiday) and Year-end holidays. May close irregularly.


The Intermediatheque (IMT) reopened on June 24. To prevent the further spread of the Coronavirus (COVID-19), please read the following guidelines before visiting the museum.
[1] Please wear a mask, cover your cough, wash your hands and use hand sanitizer when visiting IMT.
[2] Before entering the museum, we will check your body temperature. If your temperature is found to be over 37.5℃, we may refuse admission.
[3] If you have visited a country or region where the infection has continued to spread in the last 2 weeks, please refrain from visiting IMT.
[4] Please keep a safe distance of 2 meters from other visitors in the museum.
[5] Please do not speak in a loud voice in order to prevent an airborne infection.
[6] Please refrain from touching the exhibits, display cases, walls and any equipment bearing the sign "Do not use."
[7] Entrance restrictions may apply depending on the number of visitors.
[8] Any group of 10 people or more may be refused admission.
Thank you for your understanding and cooperation.
Entrance Fee
No charge

Registration Method
No advance registration required
Contact
+81-47-316-2772 / From Japan: 050-5541-8600 (NTT Hello Dial Service)
The special exhibition
125 Years of New Insights—Röntgen and the Discovery of the X-ray
is presented by the University of Tokyo in partnership with Julius-Maximilians-University Würzburg (University of Würzburg). This special exhibition is the sixth in the Intermediatheque Natural History Series organized by the University Museum, the University of Tokyo (UMUT).
The physicist Wilhelm Conrad Röntgen (1845–1923) was born in Lennep in what was then the Kingdom of Prussia. As is well known, X-rays are referred to in the medical field in Japanese and other languages by the name of the man who discovered them. As we might expect from how a person's name could come to be used so widely as the name for something, this new type of radiation that Röntgen found over a century ago proved immensely valuable for use in academic research and society at large.
In 1888, Röntgen took up a post as a professor of physics at University of Würzburg. Recognition for his later feats, not least discovering the phenomenon of displacement currents which supported the theory of electromagnetism proposed by the British theoretical physicist James Clerk Maxwell (1831–1879), culminated with his appointment as university rector in 1894.
When pressure is applied to solid matter or liquid, what happens to its physical properties? Röntgen's interest in this question led him to examine the cathode rays that flow within decompressed gases, and from October of the year after he was made rector, he began experiments with glass vacuum tubes. In a very short space of time, apparently as soon as the following month, he stumbled upon the existence of a strange type of radiation until then not known to science. Since the radiation's rays were as yet unidentified, Röntgen named them the "X-ray" and his preliminary report, "On a New Kind of Rays," was sent to the Würzburg Physical-Medical Society on December 28, 1895.
The discovery of X-rays, thus, meant that humankind could now view a hitherto unseen world. What Röntgen found rapidly expanded the boundaries of scientific knowledge. Röntgen verified the existence of X-rays by making photographic plates of people's hands and through public tests. The readily understandable nature of his experiments also worked to his advantage and meant people quickly saw the potential applications for various academic fields, leading to the use of X-rays in a wide range of areas. That Röntgen was honored with the inaugural Nobel Prize in Physics in 1901 is only to be expected, given the incredible impact of his discovery.
This new exhibition marks the first occasion that the academic and personal legacy of the physicist Röntgen kept at Julius-Maximilians-University Würzburg is introduced to Japanese audiences. Today, when the infrastructures for engaging in basic research are at risk, it is timely to reassess a scientific discovery that brought about such a seismic shift for both academic research and people's ordinary lives.
[Organizer] The University Museum, the University of Tokyo (UMUT) + University Archives, Julius-Maximilians-University Würzburg
[Cooperation] German Physical Society + German Röntgen Museum, Remscheid + Komaba Museum, the University of Tokyo