Special Exhibition "BOTTLEBUILDERS: Constructores de botellas y laberintos cerámicos de los Andes precolombinos."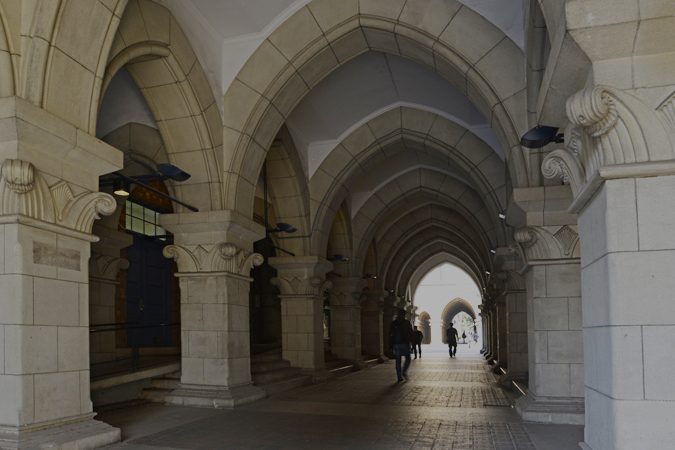 Event Details
Event Type
Exhibition
Intended for
General public / Enrolled students / Applying students / International students / Alumni / Companies / Elementary school students / Junior high school students / High school students / University students / Academic and Administrative Staff
Date(s)
September 24, 2020 — November 29, 2020
Location
Other campuses/off-campus
Venue
The Koishikawa Annex, The University Museum, The University of Tokyo / Museum of Architecture
Location:3-7-1 Hakusan Bunkyo-ku, Tokyo, Japan Access
Opening Hours:10:00-16:30 (last admission at 16:00)
Closed Days:Closed on Mondays, Tuesday, Wednesdays (open on national holidays). May closed irregularly.



【ENTRY PROCEDURE】

The Koishikawa Annex reopens on September 24th, 2020.
To prevent the further spread of the novel coronavirus, we are implementing an entry procedure. We appreciate your understanding and seek your cooperation.
(No reservation is required.)

1. General visitors are to have their body temperature taken before entering.
If you have a fever of at least 37.5 degrees, you will be denied entry.
2. Students and teaching staff of the University of Tokyo are to present their Health Management Report Form screen.
3. All visitors are to write down their name/address/contact details.
4. If you have visited an infected country/region in the past few weeks, please
refrain from visiting.
5. When entering, please wear a mask, practice cough etiquette, and disinfect your hands.
6. In the museum, please follow the designated route.
7. In the museum, please maintain a distance of at least 2m between yourself and other visitors.
8. Please do not touch the exhibits, exhibit cases, and walls with your hands.
9. Any group of 10 or more people may be refused admission.
10. If the museum is crowded, we may restrict entry.

Entrance Fee
No charge

Registration Method
No advance registration required
Contact
+81 (0)50-5541-8600 (Hello Dial)
Welcome to the Labyrinth
Andean Civilization is well known for highly elaborated ceramic products. Especially, the wide variety of bottle shaped vessels are characteristic in comparison with other ancient civilizations. The shape of the bottle with narrow spout, raises questions about its manufacturing process. How could the manufacturers' fingers and tools get in and out of the chamber? "Whistling bottle" have a built-in globular whistle. The space inside the bottle enable the liquid and the air to flow pressing on each other and to create air pressure which makes the whistle to sound. The shape of these bottles of the ancient Andes should not be considered static but needs to be reconsidered from dynamic views. Human body parts such as fingers and production tools get in and out in the process of its fabrication while liquid and air interact in each other when it is used as musical instruments. In this exhibition, we will explore the wonder of the whistling bottles by using recent technology such as X-ray CT, SfM (Structure from Motion) and experimental replication.
Eisei Tsurumi ( Ressearch Associate, The University Museum, The University of Tokyo / Andean Archaeology, Cultural Anthropology)
Exhibition flyer (PDF; in Japanese)