Explanatory seminar for Human Frontier Science Program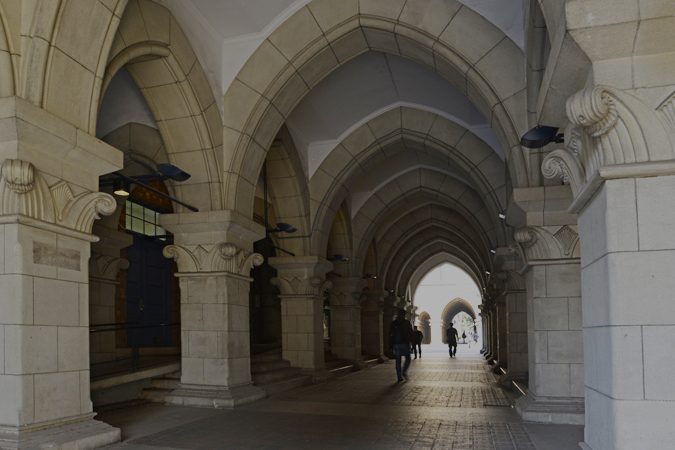 Event Details
Event Type
Other
Intended for
General public / Enrolled students / Alumni / Companies / University students / Academic and Administrative Staff
Date(s)
October 26, 2018 10:00 — 12:00
Location
Hongo Area Campus
Venue
IRCN seminar room on 13th floor, Experimental Research Bldg, School of Medicine, The University of Tokyo

Capacity
50 people
Entrance Fee
No charge

Registration Method
Advance registration required
Fill out the "

Registration Form

"
Registration Period
September 12, 2018 — October 19, 2018
Contact
hfsp2018@ircn.jp
Explanatory seminar for Human Frontier Science Program
The Human Frontier Science Program (HFSP) is a program of funding for frontier research in the life sciences including related interdisciplinary research. Representatives from the International Human Frontier Science Program Organization (HFSPO) in France and two HFSP awardees from The University of Tokyo will offer valuable insight (partially in English).
Date
: Fri., Oct. 26, 2018, 10:00-12:00(Reception 9:45~)
Venue
: IRCN seminar room on 13
th
floor, Experimental Research Bldg, School of Medicine, The University of Tokyo
Program
10:00-10:10
Welcome
10:10-10:20
Introduction of HFSP(in Japanese)
Hideki Mizuma(水間英城), Deputy Secretary General, HFSPO
10:20-11:00
HFSP: Broadening your horizons
– international collaboration in the life sciences(in English)
Geoff Richards, Director of Research Grants, HFSPO
11:00-11:30
Successful experiences from awardees(in Japanese)
Haruo Kasai (河西春郎), IRCN PI/Professor, School of Medicine, UTokyo
Hiroki Ueda (上田泰己), IRCN PI/Professor, School of Medicine, UTokyo
11:30-
Q&A and Personal Consultation
Eligibility
: Researchers, Graduate Students, and University Staff
Registration
: Fill out the "
Registration Form
"
Deadline
:
Fri, Oct 19, 2018
※Limited to 50 seats
※Any vacant seats on day of seminar will be made available to additional attendees.
Click
here
for further information
Cooperation
: Human Frontier Science Program Office (HFSPO), Japan Agency for Medical Research and Development(AMED), Ministry of Education, Culture, Sports, Science and Technology(MEXT), Ministry of Economy, Trade and Industry(METI)
Contact
: International Research Center for Neurointelligence (IRCN), The University of Tokyo
hfsp2018@ircn.jp
Reference
・
Human Frontier Science Program
・
ヒューマン・フロンティア・サイエンス・プログラム